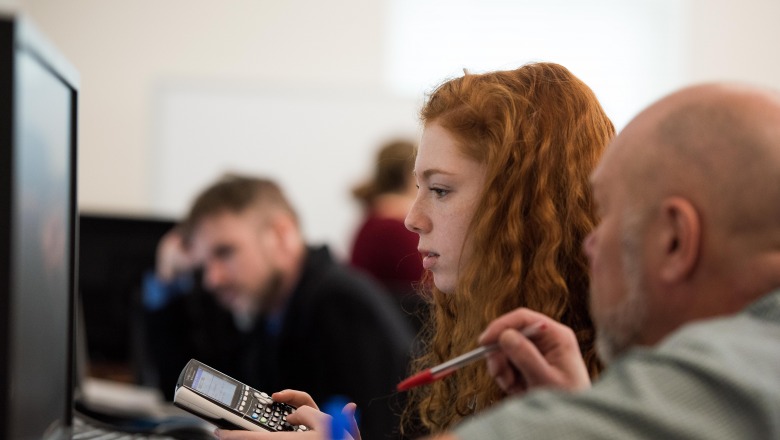 Fitchburg State also developed distinct math pathways designed to better align with the student's course of study, such as a course in quantitative reasoning and a course that applies statistics to social justice issues.
For students who require a remedial math class, the course is now offered in a self-paced online program that is administered in a newly renovated mathematics learning laboratory, staffed by faculty who also assist students both during scheduled classes and on a walk-in basis.
These efforts were supported by the Commonwealth through a performance incentive fund grant in the 2017-18 academic year. These combined efforts are intended to meet the state's goal of having 90 percent of students complete credit-bearing mathematics courses in their first year of college.
Fitchburg State University adopted a pilot program wherein incoming students are placed in math courses based on high school GPA (rather than a placement test), which is getting more students into credit-bearing math in their first semester. Most first-semester math courses also includes a mandatory co-requisite period where students work on improving their skills and getting questions answered.