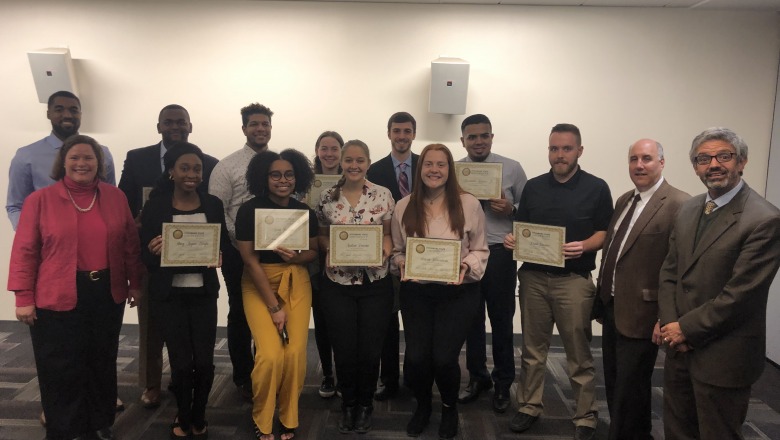 The program was developed by Assistant Dean of Student Development Hank Parkinson and Professor of Business Administration Michael Greenwood. The program, begun in the fall semester, included workshops on key skills sought by employers today. The students met with mentors and completed three hours of field experience to put the skills they were learning about into practice, and finished the program with a reflection paper illustrating their understanding of key leadership skills.
Program participant Edward Brown '21 of Hyde Park said the program was rewarding, from the class experiences to working with mentors like Vice President for Student Affairs Laura A. Bayless. "I have gained many meaningful skills through the program, especially meeting with my mentor, Dr. Bayless," he said. "Being a student leader on campus as the vice president of student government, squad leader in the police program, and resident assistant, I felt I needed skills that would help me be successful. There are no better skills than having good communication, thorough decision making, having a good influence, outstanding teamwork, and great organizational skills. I would recommend this program for people who want to become leaders because it takes growth in programs like this for you to grow in leadership."
Twelve Fitchburg State University recently students completed the inaugural Falcon Leadership Certification, designed to foster the development of crucial skills including communication, decision-making, influence, and teamwork.