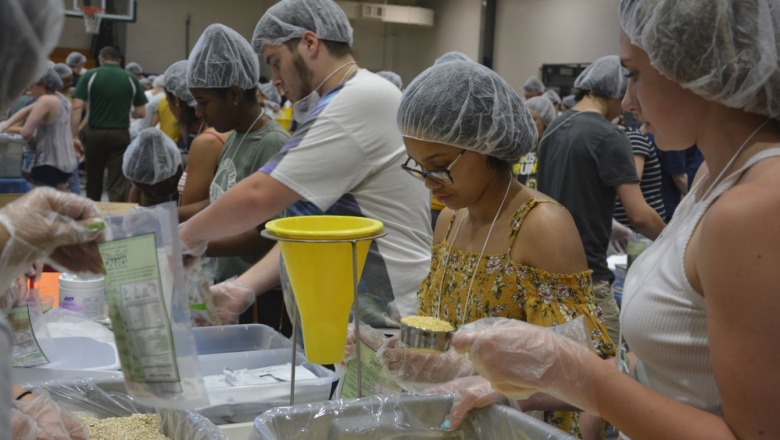 An estimated 44,000 meals for area families will be packaged and ready for distribution next week thanks to the efforts of incoming Fitchburg State University first-year and transfer students. The Combat Hunger initiative is coordinated with the local United Way.
Approximately 800 incoming Fitchburg State students will take part in summer orientation activities by the end of next week. Four groups of approximately 200 students each take part in the two-day sessions, which are designed to prepare them for the expectations of rigorous academic work and active social engagement.
During the first day of orientation, Vice President for Academic Affairs Alberto Cardelle and Vice President for Student Affairs Laura Bayless encouraged the students to take advantage of the University's resources and assistance.
"We're here to prove to you for the next four years that you made the right choice," Cardelle said.
Bayless said the students need to remember they will be challenged in their college careers, but they are not alone.
"Know that when you come upon those barriers, the University is here to help you," she said. "Fitchburg State is your place and you belong here."