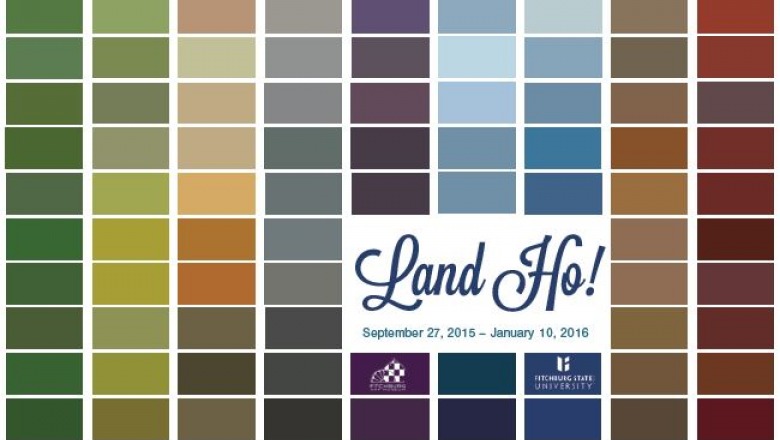 The student-designed online catalog for the Fitchburg Art Museum's recent Land Ho! show recently won third place at the New England Museum Association's Museum Publication Award Competition.
The catalog was chosen from a field of more than 200 entries from 63 new England museums. The student work outperformed professional designers working for some of the region's largest institutions.
Visit the Land Ho! blog for more information, or download the catalog (PDF).
For the past two years, Fitchburg Art Museum Curator Mary Tinti has been the client of Fitchburg State's document design course, wherein students from the film and video, theater, graphic design/interactive media, photography, and professional communication concentrations, as well as game design, have collaborated to create exhibition catalogs, web platforms, and a variety of cinematic work across multiple genres (including an artist series, teasers, short documentaries, and promos). Students get the experience of working for a real-world client while the museum benefits from high-end collateral it would otherwise not have the means to produce.
Other examples of student work related to the Land Ho! exhibit can be found on the Land Ho! blog.