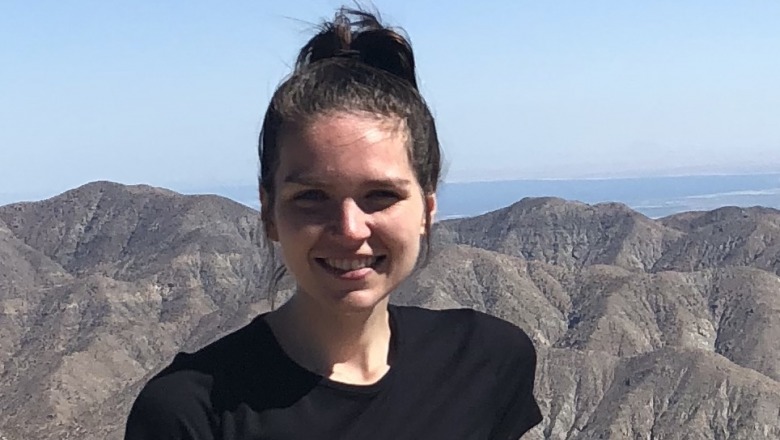 criminal justice
field. She'd always enjoyed "cop shows" on TV, and liked the notion of helping people and making safer communities.
As she delved into her studies, however, she realized another aspect of the field intrigued her. "My advisor steered me toward research and analysis," she said. "I had no idea what this field was."
Turns out, it was a great fit. She took an internship with the Nashua, N.H. Police Department, working full-time this spring as a crime analyst. "I went into the internship thinking I'd be getting coffee, and I was able to do so much more," she said.
The data-driven work included compiling spreadsheets including burglaries and overdoses, along with reports of stolen items at pawn shops and reviewing social media posts around criminal activity. The work she did helped police investigating an attempted kidnapping.
Withrow was recommended by her internship site supervisor for a scholarship to attend the Massachusetts Crime Analysis Association annual conference this spring. The week-long program included presentations by stars in the field, and the ability to network in Withrow's chosen field.
"It was an awesome experience. I learned so much, and it validated that this is a career path I wanted to take," she said. "Crime analysts really are helping people, not only in the community, but other police officers."
Kaitlyn Withrow '19 of Chelmsford had long been attracted to the