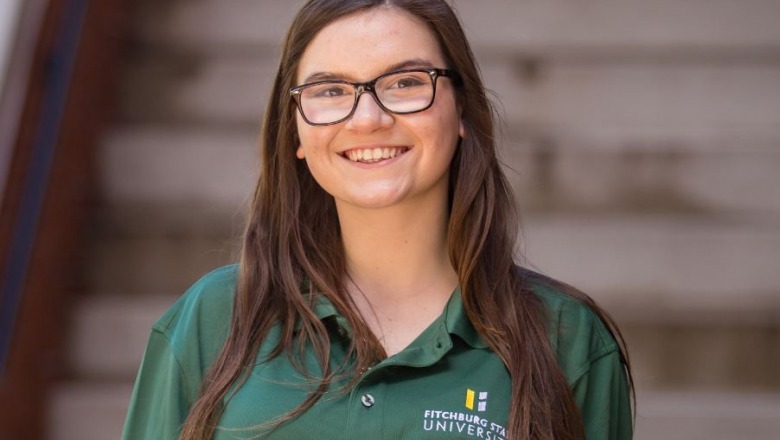 Fitchburg State student Tallie Foster was planning to make a trip to Boston to attend the upcoming March for Science, but decided instead to bring its non-partisan message of advocating for discovery and advancement to her adopted community.
Foster has organized a local March for Science that will begin at Riverfront Park on Boulder Drive at 3 p.m. Saturday, April 14.
Foster is a junior from Somerset majoring in environmental and earth sciences with minors in political science and communications.
"I figured, why add people to Boston when we can do our own event here?" Foster said.
Invited speakers for the event include Fitchburg State faculty and community members and elected officials who will discuss the importance of diversity in the sciences, well-funded research and the need for evidence-based policy, especially concerning climate change and human safety.
"The point is science is supposed to be non-partisan," Foster said.
The march's mission is based on the premise that science is essential for human health, success, safety and the common good. She hopes the event will show legislators there is support and demand for science-based policy and to defend research and data against recent attacks and censorship.
The 0.6-mile march will begin at Riverfront Park and proceed up Boulder Drive to Newton Place, then turn onto Main Street and onto Mill Street before returning to the park.
Foster also helped found the Environmental League of Fitchburg, which is a formally recognized student club at Fitchburg State. The club boasts more than 30 members, who will be assisting in the logistics of the march on April 14. The nearby Chaibo coffee house has offered marchers the use of its bathroom facilities and student radio station WXPL will provide audio services for the event.
For more information, contact Foster at talliefoster@gmail.com.