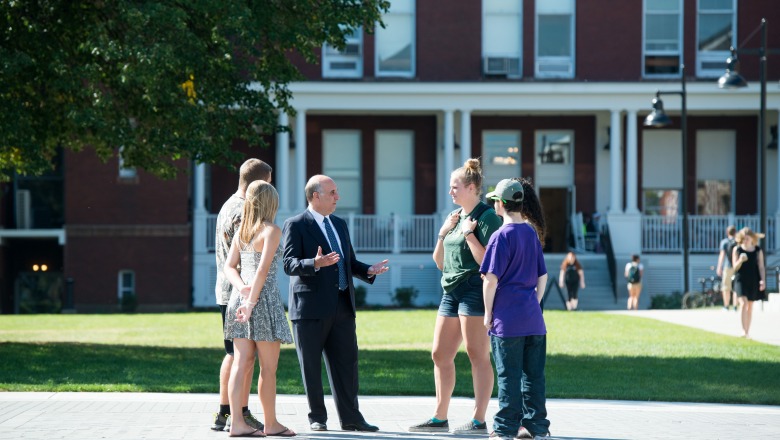 President Lapidus shared the following statement with the campus community on Thursday, Jan. 7.
To the campus community,
Once again, we find ourselves living through an extraordinary moment in our history. The events that occurred yesterday at our nation's capital were shocking to observe. I was heartened to see our elected representatives reconvene last night to continue their constitutional obligations in defiance of an angry mob. Still, the turmoil is indicative of larger issues.
As a nation we face deep political divisions. What can heal us is learning how to listen to each other and to engage respectfully with ideas and perspectives that are different from our own. This insight provides the foundation for actions to move our communities closer to our ideals. This work is central to our mission as a university that prepares students to lead, serve and succeed by fostering lifelong learning and civic and global responsibility.
Those aren't just words, and on days like today I find myself thinking deeply about their meaning. All of us are called upon to engage in this work, to cast light where there is darkness, and to help build bridges where there are divides. We must do better as a nation. With your help and engagement, we will.
Sincerely,
Richard S. Lapidus
President