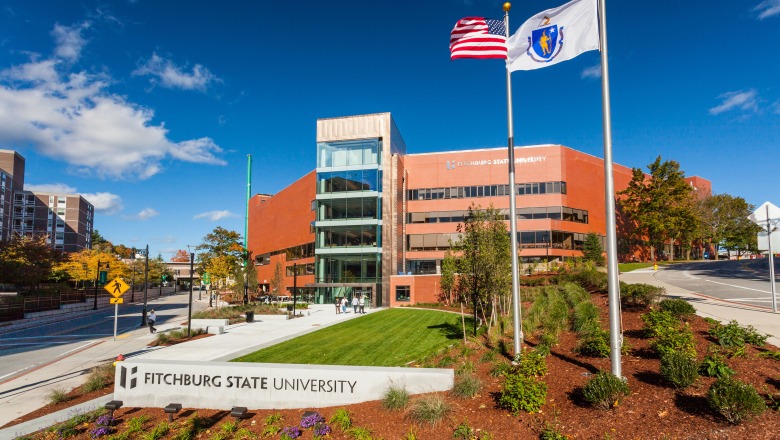 Fitchburg State University will conduct the first week of Spring 2022 classes remotely to allow time for all students to be tested for COVID-19.
"Preserving the health and safety of our campus community is our paramount concern, and we must continue to be vigilant and flexible as we respond to changing conditions," University President Richard S. Lapidus said. "With more than 90% of our campus community vaccinated against the virus, and with on-campus booster clinics scheduled for the coming weeks and months, we are in a strong position to navigate these challenges."
Classes will begin on Wednesday, Jan. 19, following their original scheduled times but running fully online through Friday, Jan. 21 to accommodate testing. In-person classes are scheduled to resume on Monday, Jan. 24. (The start of remote classes is being postponed because of forecast inclement weather on Monday, Jan. 17, which will delay planned residential student move-in to the following day. Campus offices will be closed Tuesday to allow the university's testing regimen to continue.)
All students will be COVID-tested to start the semester, and employees are also strongly encouraged to participate in testing as well.
Residential students will be COVID-tested on Tuesday, Jan. 18 as part of check-in using a rapid test. Those who test positive will be asked to return home for the five- to 10-day isolation period recommended by the CDC. The university's Office of Housing and Residential Services will work with students who test positive but are unable to return home to isolate.
Commuter students taking on-campus classes must also be tested the first week of classes. Testing for commuter students (as well as university faculty and staff) will be available by appointment the week of Jan. 18.
The university is recommending that residential students be tested in advance of returning to campus, either at home or on-campus. Early on-campus testing will be available by appointment only the week of Jan. 10.
In addition to the required universal testing to start the semester, the university's COVID response for the spring semester includes the following measures:
Face coverings will continue to be required in all public indoor spaces. The university will once again be providing disposable face coverings to members of the campus community. The CDC recommends face coverings that have two or more layers of washable, breathable fabric. The face covering must completely cover the nose and mouth and fit snugly against the sides of the face without gaps. A nose wire will prevent air from leaking out of the top.
As previously announced, all members of the Fitchburg State community who have not been granted exemptions must provide documentation of a COVID booster shot within 30 days of becoming eligible. Booster clinics have been scheduled throughout the semester.
Campus community members must follow isolation and quarantine guidelines. The CDC and Massachusetts Department of Public Health have adopted new guidelines for the duration of isolation and quarantine for those exposed to COVID-19.

Isolation: Those who test positive may end isolation after five full days if they are fever-free for 24 hours without the use of fever-reducing medication and other symptoms have improved. They should continue to wear a well-fitting face covering around others at home and in public for five additional days. 
Quarantine: Those who have been exposed may end quarantine after five full days following their last contact with a person who has COVID-19, unless symptoms develop. Those who develop symptoms should get tested immediately off-campus. Those who do not develop symptoms should get tested at least five days after their last close contact with someone with COVID-19. If they test negative, continue to wear a well-fitting face covering around others until 10 days after last contact. Those who test positive must follow the isolation guidance.
"As always, we appreciate your support of our shared objective to preserve our community's health while maintaining the collegiate experience we all desire," President Lapidus said.
For more information on the university's COVID-19 response, please visit fitchburgstate.edu/coronavirus.