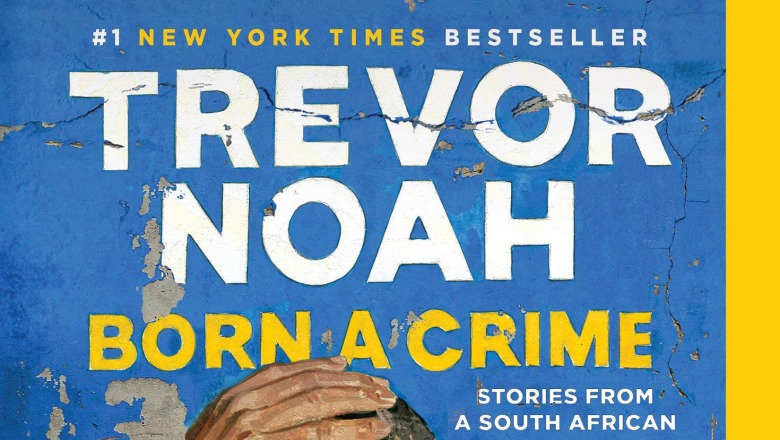 Fitchburg State University's yearlong Community Read of Trevor Noah's celebrated memoir Born a Crime continues with a screening of the allegorical science fiction adventure film "District 9" at 6 p.m. Thursday, March 2.
The screening will be held in Ellis White Lecture Hall in Hammond Hall, 160 Pearl St. Admission is free and open to the public.
Directed by Neill Blomkamp, the multiple Oscar-nominated "District 9" is set in South Africa and explores themes of apartheid and discrimination that are also central to Noah's memoir. 
The screening will be followed by a discussion moderated by Associate Professor Kevin McCarthy from the university's Communications Media Department.
The Community Read's spring events also include "Stand Up Nation: Humor and Identity in Multiethnic America," a virtual conversation with Associate Professor DeMisty Bellinger-Delfeld from Fitchburg State's English Studies Department and University of Wisconsin-Platteville Associate Professor David Gillota. The online event will be held at 3:30 p.m. Thursday, March 16. Attendees are asked to register online via the Community Read website.
Gillota teaches courses in film, American literature, and composition. He is the author of Ethnic Humor in Multiethnic America (Rutgers University Press, 2013) and is the associate editor at Studies in American Humor.
Bellinger is the author of the novel New to Liberty and the poetry collections Rubbing Elbows and Peculiar Heritage. She teaches creative writing at Fitchburg State and serves on the editorial boards of the Prairie Schooner, Porcupine Literary, Malarkey Books, and West Trestle Review.
The programs will continue at 10 a.m. Monday, March 20 with a Community Read Book Club Brunch at the Lunenburg Adult Activity Center at the historic Eagle House, 25 Memorial Drive. Brunch will be provided by the Eagle House Supporters, Inc. To reserve a place, please call 978.582.4166.
Learn more about the Community Read at fitchburgcommunityread.com.