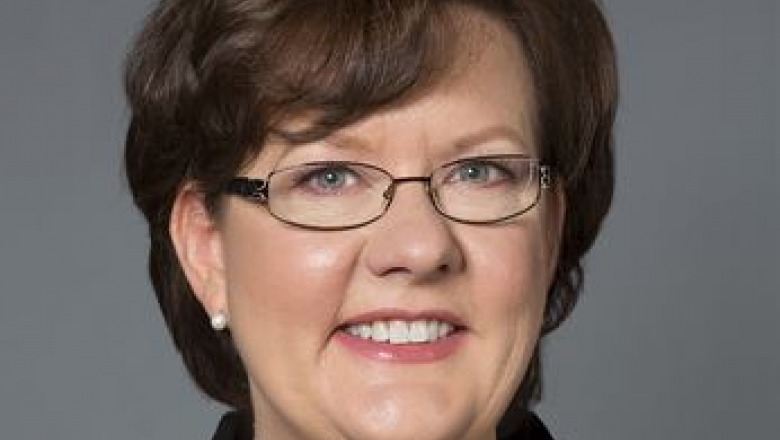 Mary Pat Couig, PhD, MPH, RN, FAAN, a 1979 graduate of Fitchburg State University, will deliver the address at the institution's undergraduate commencement ceremony on Saturday, May 20 on the main quadrangle. The ceremony is part of the University's 121st commencement exercises.
Couig serves as program manager in the Office of Nursing Services at the U.S. Department of Veterans Affairs, with responsibilities for Emergency Management and the Registered Nurse Transition-to-Practice Program. In that role, she advises the Veterans Health Administration Chief Nurse Officer on public health emergency preparedness issues and represents the Chief Nurse Officer and Office of Nursing Services on a national level on public health emergency preparedness committees and initiatives. These initiatives support VA's national mission to ensure preparedness to provide services and protect people and in time of crises. 
"Dr. Couig is a dedicated public servant who has spent a career improving the health of our communities," said President Lapidus. "Her long record of personal accomplishment will no doubt resonate with our graduates and their families, and we are honored she will share her story with the Class of 2017."
Couig was previously recognized by Fitchburg State with its distinguished alumna award in 2003.
Couig manages and provides oversight for the national RN Transition-to-Practice Program. This year-long program helps new registered nurses transition into their professional roles.  She also works collaboratively with Veterans Health Administration program officers and nurse executives to address complex national healthcare delivery and nursing practice issues.
She completed an active duty career in the U.S. Public Health Service as an assistant surgeon general (rear admiral) and the Chief Professional Officer for the Nurse Category. As a senior health care executive she developed policy and provided leadership to the service's Commissioned Corps and Civil Service nurses. She worked closely with the Office of the Surgeon General and senior leadership in the Department of Health and Human Services in the development and implementation of national and global public health initiatives.
Couig received her associate's degree in nursing from Berkshire Community College in Pittsfield before completing her Bachelor of Science in Nursing at Fitchburg State. She then received a master's degree in public health from the Johns Hopkins School of Hygiene and Public Health in Baltimore and her PhD from the Graduate School of Nursing, Uniformed Services University of the Health Sciences in Bethesda, MD.
She and her husband, Dr. Merton V. Smith II, live in Maryland and have two children.
Additional honorees for Fitchburg State's upcoming commencement ceremonies will be announced soon. The University will hold its graduate commencement ceremony at 6:30 p.m. Thursday, May 18 at its Athletics and Recreation Center, 130 North St.