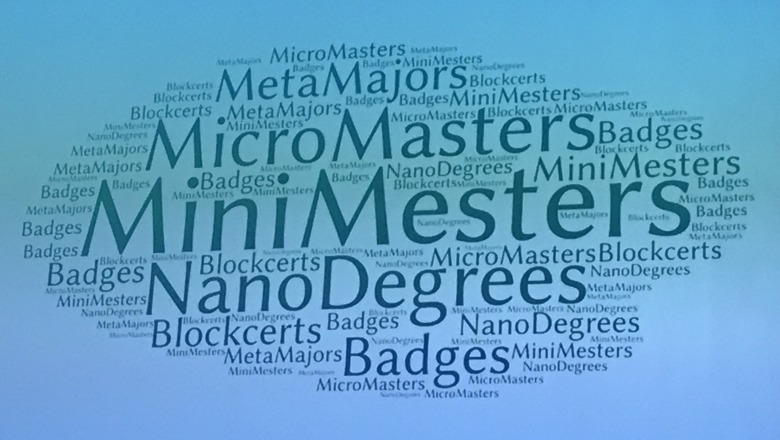 In an address entitled "Trends Affecting the Future of Higher Education," offered as part of the University's 125th anniversary celebration, Selingo said institutions will need to adapt to changing times by being able to serve learners at all stages of their professional lives.
Selingo, who has written about higher education for two decades, said institutions need to think about education as a lifelong concept, rather than a four-year commitment. "The idea of when we are learning is going to change dramatically," he said. "Education is going to be continual."
More attention needs to be paid to developing so-called "soft" skills – such communications and writing, organizational skills, customer service, and attention to detail – that have always been developed through the liberal arts, Selingo said. Too much attention is paid to developing technical skills that could be outdated in a few years, he said. A focus on applied learning – such as internships – will help undergraduates develop the skills that employers want, he said.
At the graduate level, he said, the number of students pursuing full master's degrees is starting to flatten out. "For the most part, master's programs are offering an entire meal, when most people want an appetizer or an entrée," he said. Micro-credentials and certificates that will help students get their next job or secure a promotion will be key assets, he said. "They know they're going to have to come back (later)."
To navigate these changing times, Selingo offered several recommendations. Institutions must understand their students' needs and segment those markets, considering who today's students are and what students will need several years down the road. Additionally, legacy structures like departments, majors, and 15-week semesters need to be retooled, knowing students will need different services at different paces. Institutions must also be ready to serve lifetime learners, suggesting an example of a subscription model for adult learners who may pay for six years of courses and come and go during that time. And schools must foster applied learning for the hard and soft skills that are crucial to all jobs.
Selingo also said colleges must pay attention to the services today's students need. "Services are the new amenities," he said. "What students most want is help getting through and getting out." He cited academic support, career services and mental health services as crucial to today's students.
Education writer Jeffrey J. Selingo said he was "bullish" on the future of higher education, despite the demographic challenges affecting colleges and universities nationwide.