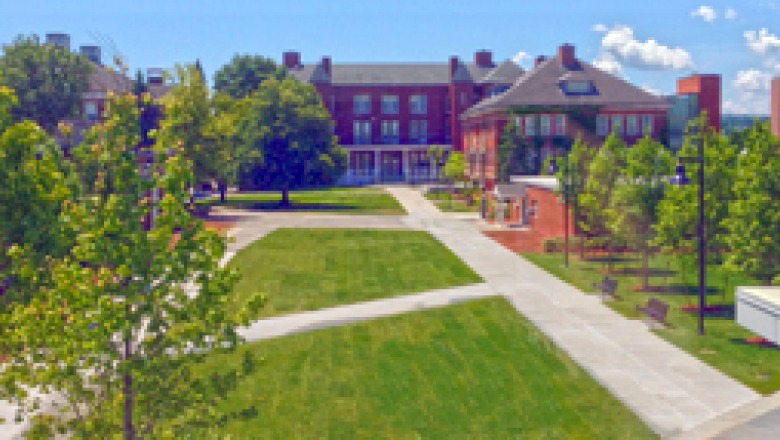 The Fitchburg State University Board of Trustees has formally launched the search for the successor to President Robert V. Antonucci.
The presidential search committee, spanning campus and community constituencies, met for the first time on Monday, Aug. 25. Trustees have hired the firm Witt/Kieffer to partner on the national search, with a goal of naming Fitchburg State's 11th president by early 2015.
"This will be an open and transparent process," said Carol T. Vittorioso, chairman of the University's Board of Trustees. "The entire campus community will be involved."
The search committee is chaired by Trustee Donald R. Irving '72, '79, president and founder of Data Guide Cable Corp. The committee also includes:
Martin F. Connors Jr., president and chief executive officer of Rollstone Bank & Trust and vice chair of the Fitchburg State University Board of Trustees
Gail Feckley '96, '07, secretary in the University's Behavioral Sciences Department, representing the University chapter of the American Federation of State, County & Municipal Employees
Nathan A. Gregoire '15, president of the Student Government Association, representing the student body
Christopher Hendry '91, '07, the University's vice president for institutional advancement, representing non-unit administrators
Sherry Horeanopoulos, the University's security officer, representing the Association of Professional Administrators
Nate Mackinnon, assistant commissioner of the Massachusetts Department of Higher Education, representing the board
Joseph McAloon, associate professor of business administration, representing the Massachusetts State College Association
Jessica Murdoch '08, the University's vice president for human resources and payroll services, will be a non-voting member, serving as the committee's affirmative action officer
Andre Ravenelle, superintendent of the Fitchburg Public Schools, will represent the community
Gladys Rodriguez-Parker, aide to U.S. Rep. James P. McGovern, and a member of the University's Board of Trustees
Carol T. Vittorioso, partner and owner in the law firm Vittorioso & Taylor, and chairman of the Board of Trustees
Administrative assistance to the committee will be supplied by Executive Assistant to the President for External Affairs Michael V. Shanley, who will serve as liaison to the trustees, and Kelli A. Lundgren, who will act as the committee's secretary.
Witt/Kieffer will also conduct the University's search for a vice president for academic affairs. That national search will start later in the fall, allowing the next president to play a major role in selecting this key member of the administrative team.
Antonucci announced this spring he would retire at the end of the 2014-15 academic year. A two-time alumnus of Fitchburg State, Antonucci was named its 10th president in 2003. His tenure has included numerous milestones for the institution, such as major construction projects like the science center that opened in 2013 and the reinvention of Hammond Hall as a new gateway to the campus. He has also re-energized the University's connection to the city of Fitchburg, extending the campus footprint to Main Street and working with community partners on continuing revitalization efforts.