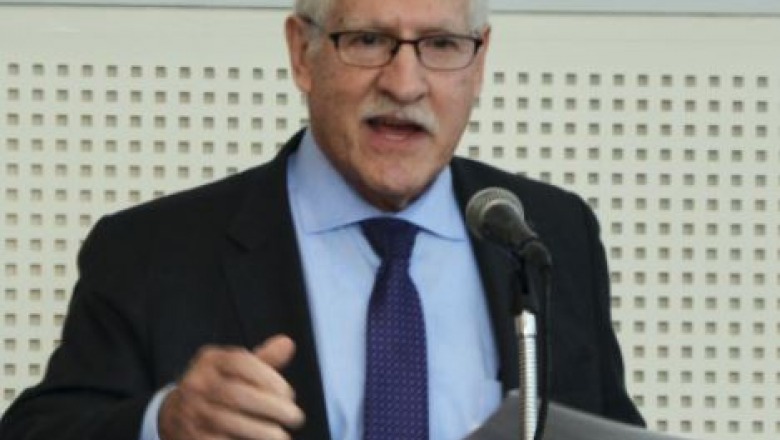 Commissioner Santiago described the demographic changes that are going to affect all colleges and universities, and the steps that need to be taken to serve a more diverse student body.
"We're seeing a demographic shift in who is coming to our campuses," he said. "If we admit students, we have to give them the skills to succeed."
The Department of Higher Education is focusing on three priority objectives, the commissioner said.
Make college more affordable and accessible for all Massachusetts residents.
Close gaps in student opportunity and achievement.
Improve college completion rates to increase the number of graduates who enter the workforce with degrees or certificates of value.
The public sector is seeing growth in Latinx students, the commissioner said, and campuses need to be ready to address the challenges of a more diverse group of learners.
"We all have a lot of work to do," he said. "Our world has changed. Our world will continue to change. We have to change how we think about meeting the needs of these students, and it's not easy."
Among the strategies that are showing promise at campuses across the state are early college programs like dual enrollment; college affordability programs like increased financial aid or the Commonwealth Commitment; online learning and assessment; and strategic planning measures.
In his own welcoming remarks, Provost and Vice President for Academic Affairs Alberto Cardelle said research shows a more diverse student body produces better outcomes for all members of the academic community. And while the public system is recruiting more diverse students, the campus must work hard to retain those students.
The development day programs included presentations on themes including understanding and supporting the social and academic needs for first generation students, microaggressions in the college classroom, overcoming conflict in the classroom, supporting students with invisible disabilities in the classroom, and strategies for supporting students on the autism spectrum, among others.
Commissioner of Higher Education Carlos E. Santiago offered remarks at today's faculty development day, where programs have focused on "Diversity, Inclusion, and Student Success: Expanding Opportunities for Our Students."