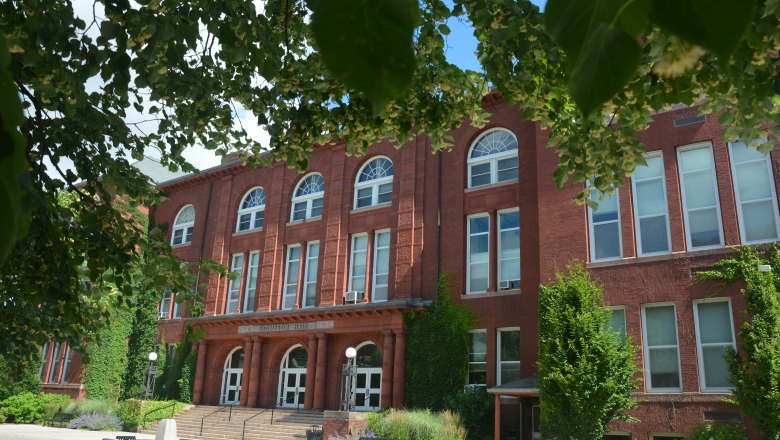 President Lapidus sent the following message to the campus community on Monday, Nov. 22:
To the campus community,
The university has been the subject of an unusual level of attention in recent days, both in news coverage and on social media. I wanted to update all of you on what occurred and our response.
Late Friday afternoon, the Center for Diversity and Inclusiveness announced a series of gatherings for members of the campus community who wanted to reflect on that day's verdict in the Kyle Rittenhouse case in Wisconsin. That email included a brief summary of the events that launched the protests that resulted in Rittenhouse's trial.
Unfortunately, that summary contained several factual errors that were seized upon by news outlets and social media commenters. A follow-up message from the center sought to acknowledge these mistakes. Many of the online commenters portrayed the university's intentions to convene space for discussion as a defense of criminal behavior, a rejection of constitutional rights, and a rebuke of police officers. This is untrue, and in no way represents the values of Fitchburg State University.
Other commenters accused the university of racism for organizing these gatherings by identity group. The premise behind these voluntary sessions was an acknowledgement that racial identity can impact how members of our community perceive and process topics adjacent to race and justice, a proven educational strategy used by institutions and organizations.
These brief gatherings have been likened to the racist state policies of the Civil Rights era that were designed to disenfranchise whole populations. This is a false equivalency. In contrast, these voluntary gatherings were designed to give voice to populations concerned about initially expressing their thoughts and feelings publicly. As was indicated in the follow-up message to the campus from the Center for Diversity and Inclusiveness on Saturday, it is the intention of the university to hold sessions in the future where all members of our university who wish to participate may discuss these issues as a shared community.
Going forward, we will be revisiting policies and procedures related to campus-wide communications. We will not retreat from our commitment to supporting students and employees, and encouraging awareness of the world beyond the borders of our campus. That is important and worthwhile work, and it must continue.
Sincerely,
Richard S. Lapidus
President