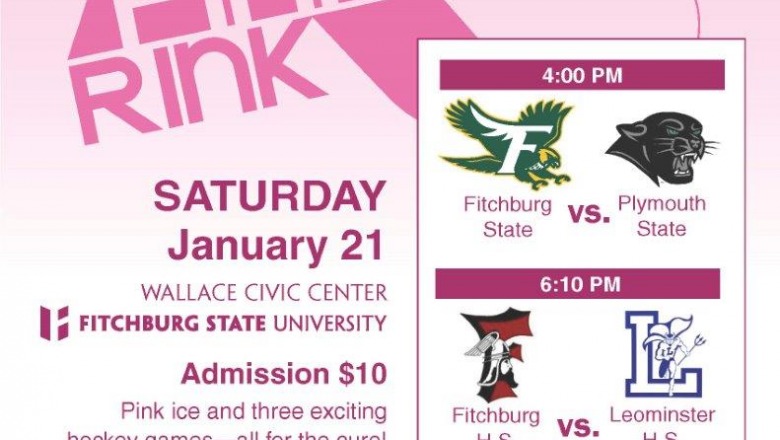 Tickets are $10, which will admit visitors for the 4 p.m. game pitting Fitchburg State against the Plymouth State Panthers. That game will be followed by a pair of local high school games also being played on the pink ice: Fitchburg High takes on Leominster High at 6:10 p.m., with Lunenburg High battling St. Bernard's at 8:10 p.m.
The games on Jan. 21 will mark Fitchburg State's second time hosting Pink on the Rink. Last year's event raised more than $10,000 for the cause.
For tickets, contact Kathy DiRusso at 978.537.4720 or kathydirusso60@gmail.com.
The Wallace Civic Center ice and the Fitchburg State Falcons' jerseys will be pink on Saturday, Jan. 21, when the University once again hosts the Pink on the Rink fundraiser for the Cup Crusaders. All proceeds from the game will go to the Susan G. Komen 3-Day for the Cure.