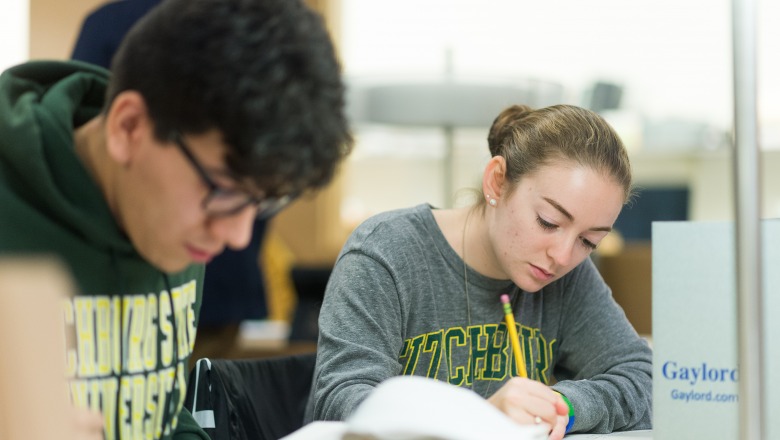 Fitchburg State is joining institutions across the world for Open Education Week, which seeks to raise awareness around efforts to adopt freely accessible resources to support students. The university's own efforts have saved students more than $32,000 to date.
The university's Open and Affordable Education Committee last year invited faculty to submit applications for $500 grants to adopt high-quality open resources for upcoming courses. Through the generous funding by the Davis Foundation Presidential Grant, the Academic Affairs Office, the School of Graduate, Online and Continuing Education, and the Library, the committee was able to fund all 22 proposals.
During the Fall 2020, semester, 17 courses across 10 disciplines transitioned from commercial course materials to open and low cost materials.  These 17 courses realized a savings for students of $32,272 in the fall 2020 semester and we anticipate those savings will continue.
In Spring and Summer 2021, the remaining five courses will convert their courses to open and affordable materials.
Faculty who are already using course materials that are of no cost to students or interested in learning more about incorporating open educational resources into classes are invited to share with the Open and Affordable Education Committee by completing this form.