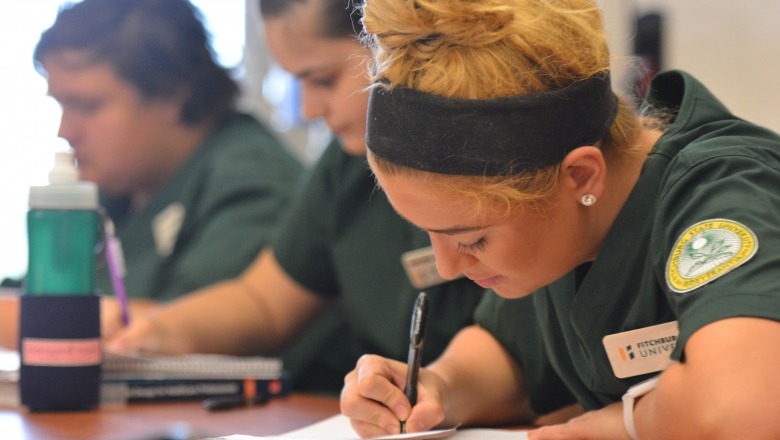 Continuing a strong tradition of excellence, all 52 Fitchburg State University nursing students who took the National Council Licensure Examination-Registered Nurse (NCLEX-RN) in the latest quarter passed the test.
The NCLEX-RN, designed to measure entry-level nursing competence utilized in both the U.S and Canada as part of the licensing process, is offered four times per year. The latest report represents the third quarter results, where all 52 Fitchburg State nursing students who took the exam passed.
Professor Nancy Duphily, chair of the Nursing Department, said Fitchburg State student nurses have a long history of pass rates in the mid-90 percent range, but having 100 percent pass at one time is rare.
"It's quite an accomplishment and represents a great deal of hard work by our students as well as our faculty," Duphily said.
Students who don't pass the test on their first attempt can retake the exam, but passage is a requirement for licensure.