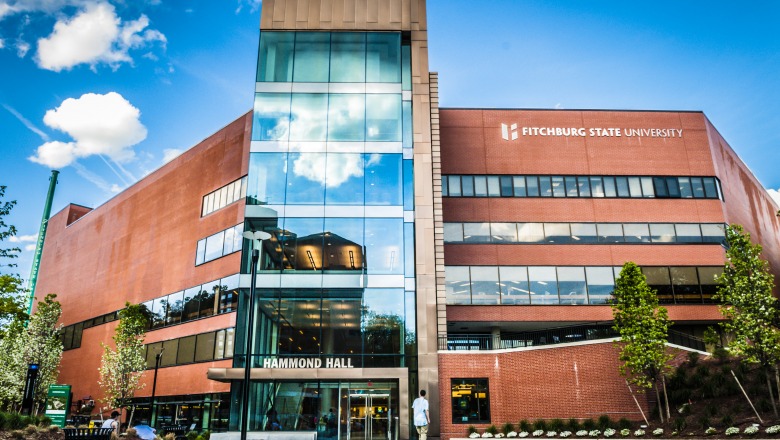 President Richard S. Lapidus announced the appointment of Laura A. Bayless as the University's new vice president for student affairs, effective July 2017. The University also appointed new deans for its Divisions of Arts and Sciences, Health and Natural Sciences, and Graduate and Continuing Education.
The vice president for student affairs role is new, while the dean positions were filled by existing staff and faculty on an interim basis. Comprehensive national searches for the leadership positions included representation from all campus constituencies and robust feedback from a series of open forums with the finalists.
Bayless is currently assistant vice chancellor for student affairs at the University of Wisconsin-Platteville. She completed her PhD in higher education administration at Virginia Tech and her Master of Science in college student personnel services at Miami University in Ohio.
"I am thrilled to be joining Fitchburg State University at such an exciting time," Bayless said. "I was impressed with the passion and commitment I saw in Fitchburg State's students, faculty, and staff. It is clear that Fitchburg State makes a real difference in its students' lives and in the community."
She will be responsible for the overall strategic direction, leadership, administration and management of Student Affairs, which will include athletics, public safety, housing and residential services, counseling services, health services, disability services, recreation services, student conduct, student development, the Center for Diversity and Inclusiveness, Expanding Horizons, Upward Bound, and the Veterans Center.
John C. Schaumloffel, currently professor in the Department of Chemistry & Biochemistry at SUNY College at Oneonta, will become the dean of health and natural sciences in July.
He completed his PhD and Master of Science in chemistry at Washington State University, and his bachelor's in combined sciences (geology and chemistry) at Castleton State College. 
Schaumloffel will lead the departments of Exercise and Sports Science; Nursing; Biology/Chemistry; Earth and Geographic Sciences; Mathematics; and Psychological Science. His role is to help shape the departments' curriculum and strengthen teaching, scholarship and service.
Franca R. Barricelli, currently associate dean in the College of Letters and Science at the University of Wisconsin Oshkosh, has been named the next dean of arts and sciences, effective in July.
Barricelli completed her PhD and Master of Science in history at the University of Wisconsin Madison, and her bachelor's degree in history at Scripps College in Claremont, Calif. 
Barricelli will be responsible for curriculum, teaching, scholarship and service in the departments of Behavioral Sciences; Communications Media; English Studies; Economics, History and Political Science; and Humanities.
Becky A. Copper-Glenz, currently associate provost for Graduate, Continuing Education, Educational Partnerships and Extended Campus at Saint Xavier University in Chicago, was named the next dean of graduate and continuing education, effective in July.
Copper-Glenz completed her doctor of education in leadership and her master's in human development with a focus on universal design in higher education at Saint Mary's University in Minneapolis, and her bachelor's degree in communications and international relations at Carroll College in Waukesha, Wis. Prior to joining Saint Xavier, she was dean of the College of Extended Learning at Minnesota State University at Mankato from 2009 to 2014.
She also has considerable experience in online education, where Fitchburg State has demonstrated continued leadership in program development and innovative implementation.
Provost and Vice President for Academic Affairs Alberto J.F. Cardelle announced the new deans to the campus last week, and thanked the interim office holders for their service to the University. The interim deans will be returning to their prior faculty and administrative posts for the coming academic year.