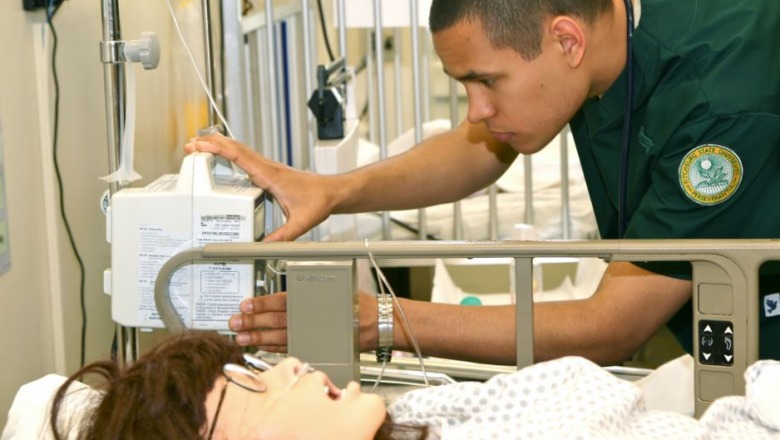 Interested students are encouraged to attend the next Graduate and Continuing Education information session on Tuesday, Jan. 5, 2016 from 5 to 6:30 p.m. at Hammond Hall.
The Military LPN to BS in Nursing Bridge Program is designed to transition the military-trained Licensed Practical Nurse (LPN) to the role of a baccalaureate prepared Registered Nurse. Graduates of this program will be prepared to meet the societal healthcare needs in a variety of settings. Respect for diversity, social responsibility, and a commitment to excellence in nursing care are emphasized.
The program represents another element of Fitchburg State's commitment to serving the needs of returning veterans.
Sign up for the GCE information session on our information session page for graduate admissions.
Fitchburg State University now offers a bridge program for licensed practical nurses who completed their training in the military and are seeking their bachelor of science degrees in nursing.