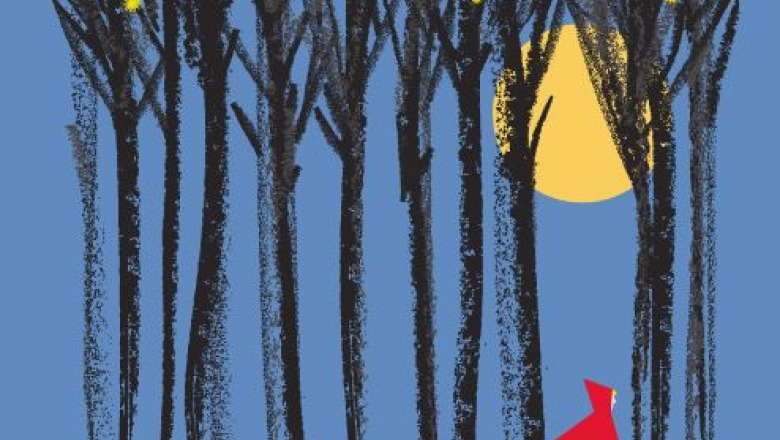 Into the Woods
will take you into a musical journey into the world of fairy tales and beyond this November.
Among the classic characters populating the show are Little Red Riding Hood, Rapunzel, Cinderella, a very Wicked Witch and two charming princes. The show won the 1988 Tony for Best Book and Best Score and was adapted into a major motion picture in 2014.
The performances represent the University's first musical production in more than 10 years, according to Professor Richard McElvain, who is directing the show. 
"We've wanted to do a musical for years, but we had to have the voices," said McElvain. "Now we have some fabulous voices." 
The show will be fully designed with sets, costumes and lights that take you into an enchanted forest where anything can happen. The students will be accompanied by a six-piece live orchestra directed by Fitchburg State student Steven Bergman. Performance times are as follows:
Thursdays, Nov. 9 and 16 at 6:30 p.m.
Fridays, Nov. 10 and 17 at 7:30 p.m.
Wednesday, Nov. 15 at 6:30 p.m.
Saturdays, Nov. 11 and 18 at 2 and 7:30 p.m.
Sunday, Nov. 12 at 2 p.m.
All performances will be held at the Wallace Theatre for the Performing Arts in the McKay Complex, 67 Rindge Road. Admission is $3. Additional donations will be accepted at the door to support Fitchburg State students' planned trip to mount a production at the Edinburgh Festival Fringe in Scotland next summer, marking the University's seventh trip to the biggest theatre festival in the world.
Theater fans will also want to mark their calendars for 6:30 p.m.
Wednesday, Nov. 29
 at the McKay Complex, when McElvain will perform his original one-man show 
The Chess Player
. Adapted by McElvain from a story by Stefan Zweig, 
The Chess Player
 chronicles the struggle inside a prisoner's mind as he battles insanity while held in solitary confinement in a Nazi jail.
McElvain debuted the play this summer at the Edinburgh Festival Fringe where is it thrilled audiences and critics. It was one of the 50 best reviewed productions at the Fringe, where literally thousands of productions are presented.
Admission to The Chess Player is $20 for adults and $10 for Fitchburg State students. All proceeds will support sending students on the upcoming Edinburgh Festival Fringe trip. Additional donations to the trip can be made the night of the performance.
Fitchburg State University's production of Stephen Sondheim's