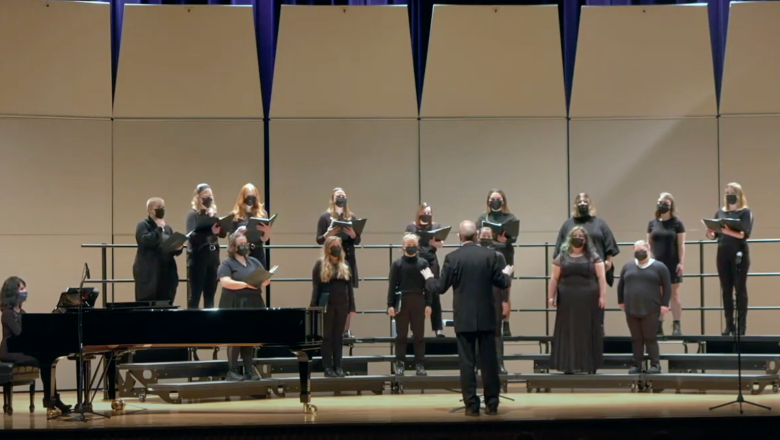 Fitchburg State University's instrumental and choral ensembles will present a free concert at 7:30 p.m. Tuesday, March 22 at Weston Auditorium, 353 North St.
The "Music Mega-Mix" will showcase the Concert Band, Community Orchestra, Modern Jazz Band, Concert Choir, and Chamber Choir. Admission to the show is free and open to the public. Face coverings are required in campus buildings and visitors will be asked to attest they are free of COVID symptoms.
More than 100 musicians from the university community will be taking part in this program, featuring short sets from all five of Fitchburg State's curricular music ensembles. The Concert Choir and Chamber Choir will be directed by Professor Jonathan Harvey. The Jazz Band and Concert Band will be directed by Professor Amy McGlothlin. Professor Hildy Schilling will lead the Community Orchestra.
The program will also be streamed on Fitchburg Access Television at live.fatv.org/education.
.