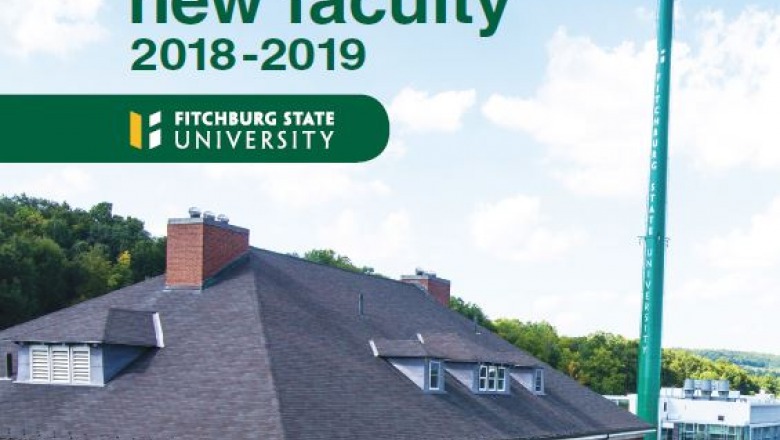 Division of Arts and Sciences
Behavioral Sciences Department
Dr. Lilian Bobea joins the Criminal Justice program in the Department of Behavioral Sciences as a tenure-track Assistant Professor. A specialist in Latin American policing and citizen security, she earned her Ph.D. in Development Studies from Utrecht University, the Netherlands, and an MA in Historical Sociology from SUNY Binghamton. She has taught at police academies in Peru, Mexico, Colombia and the Dominican Republic on issues related to human rights, community policing, situational policing and the use of force. In a project commissioned by USAID, she also evaluated mediation and justice centers in the border area between Haiti and the Dominican Republic. Widely published in both English and Spanish, Dr. Bobea has taught as an adjunct professor at Framingham State and Bentley Universities.
Communications Media Department
Professor Mary Vreeland joins the Department of Communications Media as a tenure-track Assistant Professor of Theatre. An MFA from Virginia Commonwealth University, Professor Vreeland has taught at various institutions, including Quinsigamond Community College, Dean College, the University of Richmond, and Fitchburg State. A member of various professional film, stage and television unions, Professor Vreeland is an active director and performer and the recipient of numerous awards, including the Helen Hays Award for best supporting actress in Mother Courage at the Folger Theatre. Her directing credits include productions at the Long Wharf Theatre, the National Technical Institute for the Deaf at the Rochester Institute of Technology, and Case Western Reserve University.
English Studies Department
Dr. Wafa Unus joins the Department of English Studies as a tenure-track Assistant Professor of Professional Writing. She earned her Ph.D. from Arizona State University's Walter Cronkite School of Journalism and Mass Communication and a Master's degree from the University of Southern California. Prior to coming to Fitchburg State, Dr. Unus worked in the field as a lead science writer, a media consultant, manager of a small publishing house, and publisher of a local newspaper that she purchased and developed into a community service resource. During her tenure as publisher, The Arizona Muslim Voice was approved for membership in the Arizona Newspaper Association. Dr. Unus has presented her work internationally in China and the Czech Republic as well as at national journalism conferences at numerous cities in the U.S. and Canada.
Humanities Department
Dr. Amy McGlothlin joins the Department of Humanities as a tenure-track Assistant Professor of Music. She earned her DMA in Woodwind Performance from Boston University and an MM from the Longy School of Music. Prior to joining the Fitchburg faculty, Dr. McGlothlin served as an adjunct professor at Salem State University, where she taught applied saxophone and directed the concert band. In addition, she taught courses on Women in Music History. Her research concerns women composers of the late nineteenth century, and she is currently producing transcriptions of their works. As a conductor and practicing musician, Dr. McGlothlin has also developed lasting community outreach programs at Salem, such as a Woodwind Clinic for middle and high school students that brought more than 300 students to campus.
Professor Andrea Olmstead joins the Department of Humanities as a tenure-track Assistant Professor of Studio Art. Having earned her MFA in Sculpture from the Massachusetts College of Art, she has taught at various institutions, including Fitchburg State, University of Massachusetts, Lowell, Emmanuel College, and Northwest Florida State College. Beyond her primary areas of ceramics and sculpture, she has taught a wide range of drawing and other studio foundation courses. She also maintains her own studio practice as a ceramic sculptor, her work having been exhibited at museums and galleries in Massachusetts, New York, and Florida. As part of a team of artists for Helmick and Schechter Studio, Inc., she also created large, public sculptural installations that can be seen in the Philadelphia International Airport, the American Airlines Arena in Miami, and the Midway Airport in Chicago.
Division of Business and Technology
Industrial Technology Department
Dr. Hong Yu joins the Department of Industrial Technology, Engineering, as a tenure-track Assistant Professor. He earned his Ph.D. in Electrical Engineering from The Catholic University of America. Prior to coming to Fitchburg State, Dr. Yu was an adjunct professor in Computer Science and Computer Technology at Bowie State University; and professor and director of Electrical Engineering at Capital Technology University. He has published a book A Multiple Access Protocol for Multimedia Transmission over Wireless Networks and has presented frequently at national and international IEEE conferences. Dr. Yu served most recently as a senior member of the IEEE and was awarded Faculty Researcher of the Year three times.
Division of Health and Natural Sciences
Earth and Geographic Sciences Department
Dr. Elyse Clark joins Fitchburg State's Earth and Geographic Sciences Department from Miami University in Ohio, where she most recently taught Environmental Geology, Water and Society and Physical Geology courses. Elyse holds a Ph.D. in Hydrogeochemistry from Virginia Tech and a B.S. in Environmental Science from the University of Mary Washington. Elyse has extensive experience studying the impacts of mining on stream biogeochemistry, the evaluation of land-use changes on watershed contaminants and sedimentation, and more. Her teaching experience includes large research and small liberal arts institutions. Dr. Clark feels that it is her responsibility to foster student interest about the material they are learning and encourage students to apply what they have learned to their future careers and as informed citizens.
Exercise and Sports Science Department
Dr. Karen Keenan joins our faculty in Exercise and Sports Science as a tenure-track Assistant Professor after being a part-time faculty member at Fitchburg State during the 2017-2018 academic year. Karen holds a B.S. in Athletic Training from UNH, an M.A. from UNC-Chapel Hill and a Ph.D. in Rehabilitation Science from the University of Pittsburg. Having taught at the graduate and undergraduate levels, including extensive experience in mentoring undergraduate research students, one of Karen's goals as an educator is to is to create a challenging and engaging educational environment that instills a passion for learning. Karen has significant experience as an athletic trainer at four different institutions and is a member of the National Athletic Trainers' Association.
Nursing Department
Dr. Rose Kronziah joins the Department of Nursing from Montgomery College in Maryland. Currently working as a lecturer and simulation coordinator at the university, Rose holds her B.S. in Nursing from Howard University, and M.S. and Ph.D. degrees in Nursing from Walden University. Rose has extensive experience in nursing simulation. Her doctoral work focused on studying faculty abilities in facilitating clinical simulations in nursing. She has participated in the NLN Simulation Leadership program, and has organized and hosted conferences, and simulation user network meetings. Rose's professional experience includes being an RN supervisor as well as a case manager. One of her goals at Fitchburg State is to use the results of her research to improve the use of clinical simulations in the nursing curriculum.
One-Year Appointments
Business Administration Department
Dr. John Lohmann joins the Department of Business Administration as an Instructor. He earned a J.D. from the College of William & Mary and an MBA from Ashland University. Prior to joining Fitchburg State, John served as Special Assistant to the Vice Chancellor for Administrative Services at the University of Wisconsin Platteville where he also taught online courses related to the Legal Environment of Business. Dr. Lohmann is an experienced online educator with interests in outcomes assessment and Learning Management Systems including D2L. He is a licensed attorney with the West Virginia Court of Appeals; the United States Court of Appeals for the Fourth District, and; the United States District Court for West Virginia.
Mathematics Department
Dr. Brett Collins joins Fitchburg State's Department of Mathematics from the University of Missouri-Columbia, where he recently earned his Ph.D. Dr. Collins has taught at UM-Columbia, where he earned the Mathematics Distinguished Teaching Award in 2014, as well as Parkland Community College. He has mentored teaching assistants, organized high school mathematics and graduate student events, and is a member of Phi Beta Kappa. He views mathematics as more of an art than a science, and believes that students should be able to extend their skills and concepts of mathematics outside of mathematics courses. Brett's teaching experience spans the range from developmental to upper-level courses.
Nursing Department
Ms. Amy Kendrick joins our faculty full-time after serving part-time during the 2017-2018 academic year. Ms. Kendrick is pursuing a Ph.D. in Nursing from the University of Massachusetts Lowell. She has previously taught at the UMass Medical School Graduate School of Nursing as well as Mount Wachusett Community College in medical-surgical nursing, maternity nursing, community health nursing and more. Amy believes that consistency in teaching and solid evidence-based practice experiences are two keys to educating a successful student body.
Ms. Karen Beaton joins the Department of Nursing in a full-time role after serving as a clinical instructor during the last year. An experienced practitioner and board certified perinatal nurse, Karen is an alumna of Fitchburg State University. Holding a MS in Nursing with a specialization in nursing education, Karen has worked as a staff nurse, a charge nurse and a director for child-maternal health. Karen's interests in community, maternity and newborn health complement that of existing tenured and tenure-track faculty in the Department of Nursing.
The university community welcomes 13 new faculty members this fall, including tenure-track and one-year appointments. Learn about them below.