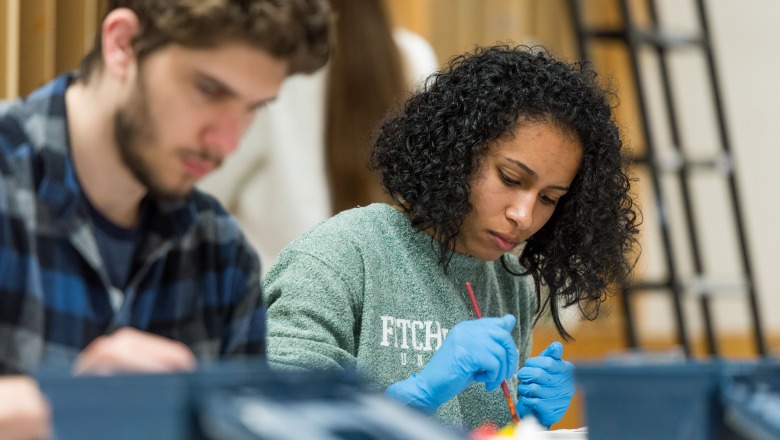 Learn about Fitchburg State University's Master of Education in Arts Education at a free webinar at 5:30 p.m. Tuesday, April 6.

The program is offered through Fitchburg State's School of Graduate, Online and Continuing Education.

The curriculum for the Master of Education in Arts Education seeks to further develop excellence in teaching through a core of arts pedagogy courses, while also allowing for deep engagement with creative practice through content courses. The core requirements, which are shared by students in both the art and music concentrations, have an emphasis on arts pedagogy, and enhance an understanding of best teaching practices in any arts classroom. The courses study dominant current trends in pedagogical theory and methods, and place a strong emphasis on practical application in a classroom setting.

Webinar attendees can learn more about the program as well as answers to any questions about graduate, online and continuing education at Fitchburg State.

To register for the free webinar, visit https://admissions.fitchburgstate.edu/register/ArtsEdApril2021.