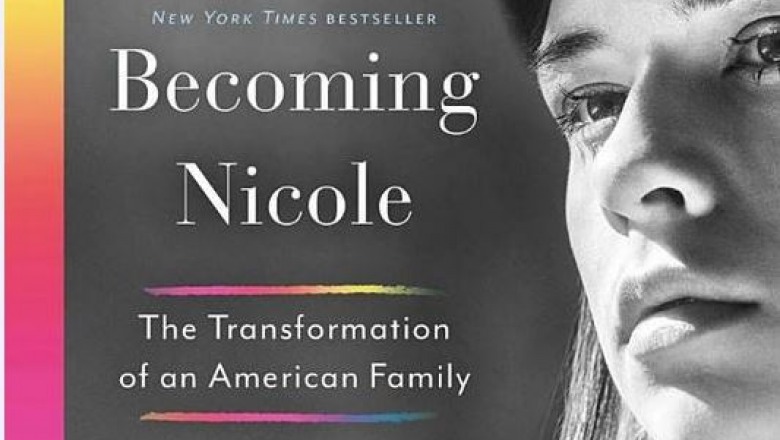 Becoming Nicole – A Transformation of an American Family
.
The Amelia V. Gallucci-Cirio Library in Hammond Hall is hosting two art exhibits that will be on display throughout the fall. "Journey to Equality: The History of the LGBTQ Civil Rights Movement" chronicles the crusade from World War II to the present, while "Acting Up to Fight AIDS: Remembering the ACT UP Movement 30 Years Later" examines the epidemic in the 1980s and efforts to bring awareness to the crisis. There will be an opening reception for the exhibits at 3:30 p.m. Tuesday, Oct. 10, with Professor Kate Jewell offering a historical overview of the LGBTQ civil rights movement. The exhibit consists of 25 4' x 6' information panels which are displayed on the library windows. The library will begin the exhibit with 13 panels. Each month new panels outlining significant events will be added to the exhibit so viewers can experience the ongoing journey to equality. By February,  all of the panels will be on display.
The documentary film "Gender Revolution: A Journey with Katie Couric" will screen twice on Tuesday, Oct. 17 in Hammond Hall. In the two-hour film, Couric sets out to explore the rapidly evolving complexities of gender identity from birth to death. The film will screen at 12:30 p.m. in the Falcon Hub (where visitors are encouraged to bring a lunch or snack on popcorn) and at 7 p.m. in Ellis White Lecture Hall, where popcorn and soda will be provided.
The events culminate with "Meet Nicole" on Wednesday, Nov. 1 in Hammond Hall. Nicole Maines and her father, Wayne, will be on hand to share their story of how identical twin boys became brother and sister. Copies of Becoming Nicole – A Transformation of An American Family by Amy Ellis Nutt will be available for sale and will be signed by Nicole and her father. The presentation will begin at 3 p.m. in the main lounge with the book signing at 4:15 p.m.
The year's events opened with a panel discussion at the library featuring local college and high school students sharing their personal stories of gender identity.
The events are sponsored by the Equity & Diversity Committee, Gay Straight Alliance (GSA), Amelia V. Gallucci-Cirio Library, Center for Professional Studies, Education Department, Expanding Horizons, Office of Human Resources, Office of Student Development, and Chartwells.
The Equity & Diversity Committee presents a series of art exhibits, film screenings and discussions this fall exploring gender and equality, including a keynote presentation by Nicole Maines, subject of the best-selling book