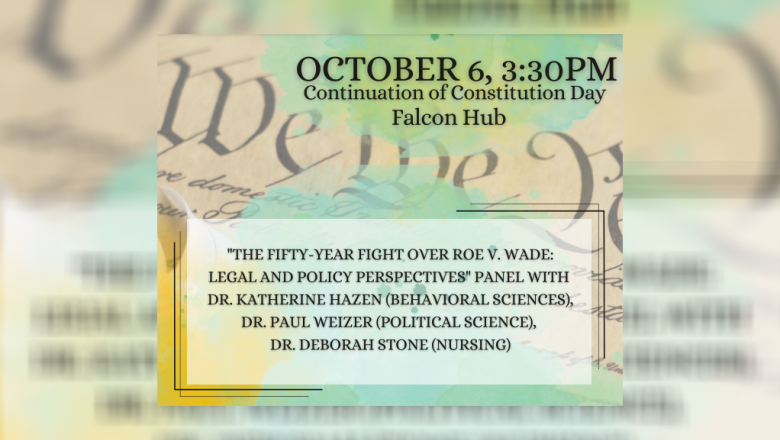 Fitchburg State University will host a panel talk on "The Fifty-Year Fight over Roe v. Wade: Legal and Policy Perspectives" at 3:30 p.m. Thursday, Oct. 6 in the Falcon Hub in Hammond Hall. Admission is free and open to the public.
Panelists will include Assistant Professor Katherine Hazen from the university's Behavioral Sciences Department, Professor Paul Weizer from the Economics, History and Political Science Department, and Associate Professor Deborah Stone of the Nursing Department.
Almost from the day that Roe v. Wade was decided, it has been under constant attack. This year, almost 50 years later, Roe finally fell, increasing the number of and pace with which states were passing total or near total abortion bans. So, how did we get here? What does this mean for the future of other constitutional rights? What does that mean for pregnant people or people with the capacity to become pregnant?
The program, presented as part of the university's observance of Constitution Day, is sponsored by the university's General Education Program.