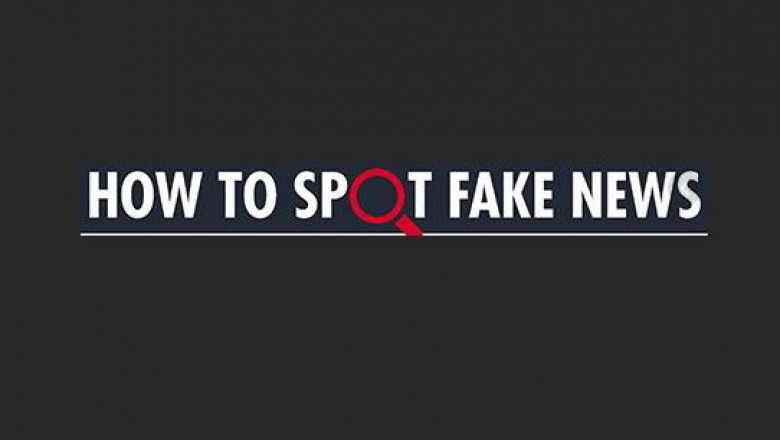 10 a.m. Sunday, May 3
at the Bull Run Restaurant in Shirley.
This interactive workshop will use real-life examples to cover the impact of misinformation, the importance of truth, and how to spot and fight fake news, regardless of politics.
Panelists will include:
Assistant Professor Wafa Unus (English Studies) teaches journalism, news reporting and writing, and advises the student newspaper. Her research covers local news deserts, the history of American journalism, contemporary journalism practice as influenced by seminal moments and individuals in early American journalism, journalism curriculum in higher education and news literacy.
"The ability to navigate this new iteration of news media is, in part, dependent on our understanding of the process and function of journalism," Unus said. "Complicated by its unique position as a public trust in a private industry, the product of news can sometimes overshadow its value as a public necessity. News literacy is a foundational, and increasingly necessary skill for today's informed citizen. If we are to learn how to evaluate information and identify 'fake news,' we must too understand the function of the 'non-fake' news as a fixture of a democratic society. Workshops like this one have a unique impact. They, hopefully, empower individuals to take control, and ownership, of the information that surrounds them. When frustration peaks, and trust is low, discussing information as something manageable changes us from concerned or confused spectators to curious and engaged actors. A greater appreciation for the power of information can motivate us to become active participants in the securing of its integrity."

Instruction and Research Librarian Renée Fratantonio teaches information literacy and research strategies for students and faculty. She specializes in misinformation and is responsible for creating and maintaining a guide for understanding and researching fake news on the Fitchburg State library's website.
"We aim to teach others mindsets and strategies for evaluating information in multiple formats," Fratantonio said. "It is easy to be deceived by misinformation and fake news online, in part, because anything can be made to look professional and trustworthy. While many people can recognize a tabloid magazine for what it is, digital 'tabloids,' and other more manipulative sites, are not easily recognizable. This is an opportunity to think critically and reflect upon what we consider trustworthy sources and learn how to find, evaluate, and share information ethically."

Assistant Professor J.J. Sylvia IV (Communications Media) teaches classes on human communication and communication law and ethics. His research focuses on analyzing the impacts of big data, algorithms, and other new media. 
"New technological innovations tend to shift the way we learn about and interact with the world," Sylvia said. "This was as true for the printing press and the telegraph as it is for the internet and social media today. But living through one of these periods of innovation can be disorienting because we haven't yet fully understood how these tools work or how they impact us. For me, one of the major aims of this workshop and our broader research on fake news is to start getting our bearings in this new information age."
 
Assistant Professor Kyle Moody (Communications Media) teaches classes on social media, professional communication, and media history. His research covers online community information exchanges, mods for video games, and rituals of human-electronic communication. 
"Fake news and misinformation impacts all of us, old and young, progressive and conservative," said Moody. "But identifying misinformation can be difficult. The goal of this workshop is to provide essential training in locating and navigating misinformation of all stripes, all while in a relaxing environment that encourages collegiality and engagement. Put simply, we want to make truth and information great again. As Fitchburg State continues to fight fake news through its strong interdisciplinary liberal arts and science focus, we'll show members of the community how we use modern tools to combat misinformation."
Tickets are $23 and include brunch buffet, all tax and gratuity (with breakfast service starting at 10 a.m.). A cash bar will also be available. Tickets can be ordered online.
Learn how to identify fake news and misinformation online with faculty and librarians from Fitchburg State University at