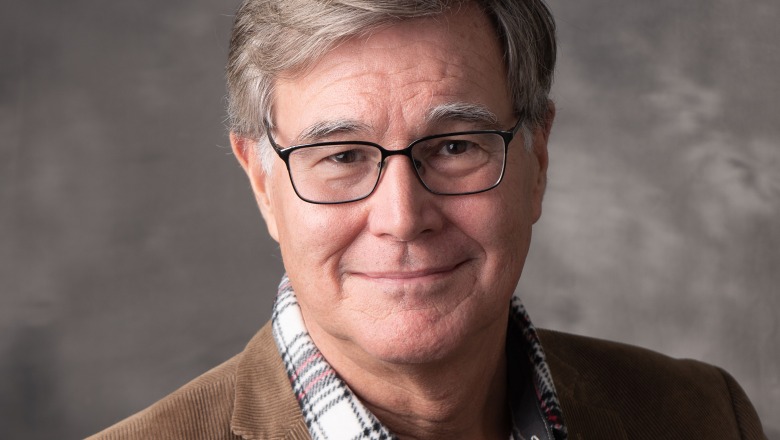 Today's lesson concerns the value of trust in building a strong organization. The classroom is virtual, and the students are members of the administrative team at Leominster Credit Union.

"Trust is all about allowing yourself and others to be authentic," says the instructor, Fitchburg State University School of Business Professor Michael T. Greenwood. "See possibilities for success and positive outcomes in people and situations. Expect that people will always be striving to be at their best."

To do this, he says, try to replace selfish "survival instincts" and instead treat a colleague who falls short of meeting expectations with empathy and compassion. To practice these skills, he suggests saying the following whenever necessary. "I don't know." "I was wrong." "I made a mistake." "I need help." "I'm sorry."

Greenwood emphasized that being able to speak these words when the occasion dictates and to learn how to lead with empathy and compassion will put you on your way to building trusting relationships within your work group as an authentic servant leader.

 "High-performing organizations have recognized that far too often project teams are formed and then somehow are expected to figure out a way to work together effectively," he said. "Teams are most effective when they are trained and empowered to use a common vocabulary of terms, tools and techniques for cross-functional team effectiveness."

This wisdom is part of Greenwood's leadership training called The High-Performance Leader, in which mid-to-senior members of the Leominster Credit Union administrative team have been enrolled for the past several months. The program includes two cohorts moving through the four-track 40-week sequence of courses. This is a two-year program with a second group of two cohorts scheduled to begin the program this summer.

This project is funded by a Workforce Training Fund grant from the Commonwealth of Massachusetts, Executive Office of Labor and Workforce Development. The grant program is administered by Commonwealth Corporation.

Greenwood, a member of the university's School of Business, Business Administration Department, is a veteran of the corporate business world who transferred his talents and experience to the classroom several years ago. Before joining higher education, he was a global marketing executive with IBM. His executive management experience also includes participating in the growth and transformation of two venture-backed startups. One of these, a San Francisco-based data mining big data analytics start-up, was sold to Yahoo in 1998.  His students now include clients from the public and private sectors.

"I feel a special responsibility to pay it forward by being available to support business and non-profit organizations as they explore ways to improve individual and organizational productivity in these challenging times," he said. "We're standing shoulder to shoulder, responding in a dedicated manner to drive excellence for our partners in the business and non-profit community."

Greenwood ends each of his classes and workshops with the same phrase; "Now, let's go change the world."
"The training program is going to provide our management group with the tools needed to further enhance their leadership skills and develop high-performing teams to create positive outcomes," said LCU President and CEO Barbara Mahoney. "We will emerge from this process with a common understanding of LCU 'best practice' leadership behaviors, a single operating foundation for all of us," Mahoney said. "We expect the experience will allow us to work better with our employees, members and with each other."

Greenwood's high-performance leadership training program is offered through Fitchburg State's Center for Professional Studies (CPS). To learn more, contact cps@fitchburgstate.edu or by phone at 978.665.3636.