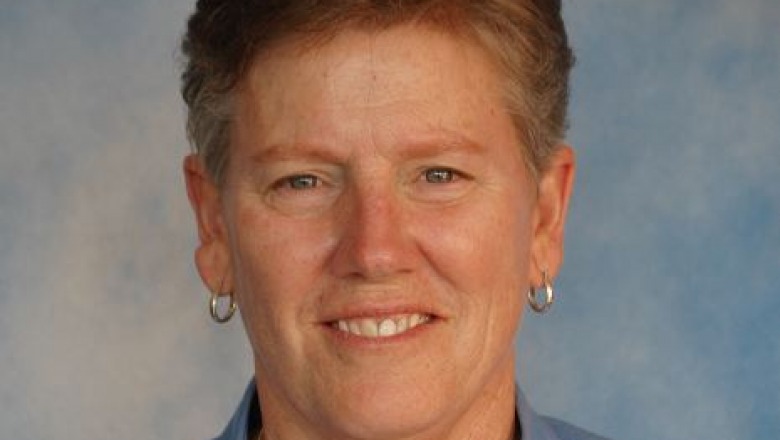 The annual award is sponsored by the National Association of Collegiate Directors of Athletics (NACDA) and incudes seven divisions (NCAA, FBS, FCS, Division I-AAA, II, III, NAIA/Other Four-Year Institutions and Junior College/Community Colleges). Lauder was one of only four athletic directors to achieve the honor.
Now in its 19th year, the AD of the Year awards program recognizes athletic directors who have shown administrative excellence within the campus and/or college community and has recognized over 425 members of the industry.
For over 21 years Lauder has guided and greatly enhanced both the intercollegiate athletics and recreation programs and opportunities at Fitchburg State University. She was a catalyst behind the construction of new facilities and secured one of only nine NCAA/Strategic Alliance grants to help fund Fitchburg athletic initiatives. Lauder spearheaded the addition of two new women's varsity programs (lacrosse and volleyball) and supported growth of all teams. On campus, Lauder serves on various Fitchburg State University divisional, campus and search committees.
On a national scale, Lauder is currently on the NCAA Division III Ethnic Minority and Women's Internship Grant selection committee and formerly served on several committees including the NCAA Division III Women's Basketball Committee, Nominating Committee, Championships Committee, Strategic Planning and Finance Committee and the NCAA Playing Rules Oversight Panel, while also a member of the NCAA DII Women's Basketball Legislative Committee as well as serving on several ECAC Championship Tournament selection committees.
"The MASCAC is very proud of Sue Lauder being awarded the Under Armour AD of the Year Award.  She has a very distinguished career dedicated to serving the membership and her student-athletes," Commented Angela Baumann, MASCAC Commissioner. "Sue has and continues to make a tremendous impact on the student-athletes, peers, and staff with her charismatic personality, witty sense of humor and well-respected advice.  She is very deserving of this prestigious honor."
"We are proud of Sue Lauder's recognition by NACDA and her legacy of success at Fitchburg State," university President Richard S. Lapidus said. "Sue is an excellent athletic director, focused on the importance of academics and tireless in working to create opportunities for our scholar-athletes to compete at the highest level. No one is more deserving of this honor."
Lauder was the 2016 recipient of Eastern Collegiate Athletic Conference (ECAC) Division III Administrator of the Year.
A graduate of Fairport (N.Y.) High School, Lauder earned her bachelor's degree in physical education from Cortland in 1975 and a master's degree from Syracuse University in 1978.
Winners will be recognized during the James J. Corbett Awards Luncheon on Tuesday, June 13 at NACDA's 52nd Annual Convention at the World Center Marriott Resort in Orlando, Fla.
Visit the Fitchburg Falcons website to keep up to date on Fitchburg State athletics.
Fitchburg State University Director of Athletics Sue Lauder has been selected as the National Collegiate Athletic Association (NCAA) Division III Under Armour Athletic Director of the Year.