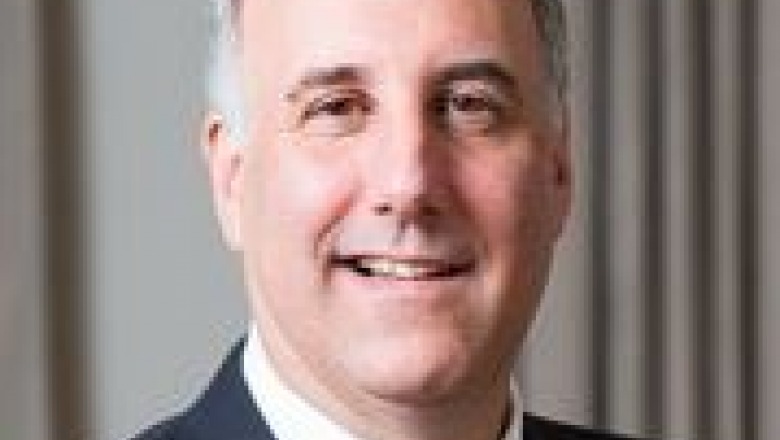 The appointment, which followed a national search led by a 13-member committee, was approved by the Board of Higher Education in December.
Lapidus was the board's unanimous choice. He is scheduled to assume the presidency on July 1. He will succeed Dr. Robert V. Antonucci, who is retiring in June after 12 years at Fitchburg State. Antonucci's tenure has been marked by extensive capital investment in the campus, the launching of new academic programs and strengthened ties between the University and community.
The Board of Trustees voted on Lapidus' appointment on Dec. 11 following a series of two-day visits to the campus by the three finalists for the post. In addition to Lapidus, the finalists included Dr. Carol M. Bresnahan, provost and vice president for academic affairs at Rollins College in Florida and Dr. Beverly A. Kopper, provost and vice chancellor for academic affairs at the University of Wisconsin-Whitewater.
"We are thrilled to have attracted such a talented and visionary educator as Dr. Lapidus," Board of Trustees Chairman Carol T. Vittorioso said. "He has the leadership skills and experience to bring this already strong institution to the next level. He will be in the vanguard of academic leaders who are assuming new roles in a time of great challenge and opportunity for colleges and universities."
"This is an exciting time to join Fitchburg State," said Lapidus. "Thanks to the extraordinary accomplishments of President Antonucci, the University enjoys a formidable reputation in the region and the state. I would like to extend my sincere gratitude to the search committee and the Board of Trustees for the confidence they have placed in me. I am honored to have been chosen to lead this group of dedicated faculty, staff and students."
The new president brings a wealth of experience to the University as an administrator, researcher and a faculty member. He has published numerous articles and is a frequent presenter at conferences and symposiums.
"Richard stood out during our search process, strongly articulating a vision for the future of the University," said Vittorioso. "His energy and commitment to teaching and scholarship will be well received on campus and in the community."
Lapidus earned a bachelor's degree from the Indiana University, a master's degree in marketing from CSU Long Beach, a doctoral degree in marketing from the University of Nebraska and a certificate in management and leadership in education from Harvard Graduate School of Education. Before joining academia, Lapidus worked as an account manager for NCR Corporation in New York and as a sales representative for Moore Corporation in New York.
Lapidus began his current deanship in 2009. He was previously associate dean of administration and associate professor in the College of Business at the University of Nevada, Las Vegas. He also served as chair of the marketing department.
Dr. Richard S. Lapidus, dean of the College of Business Administration at California Polytechnic University,  has been selected by the Fitchburg State University Board of Trustees to become the institution's 11th president.