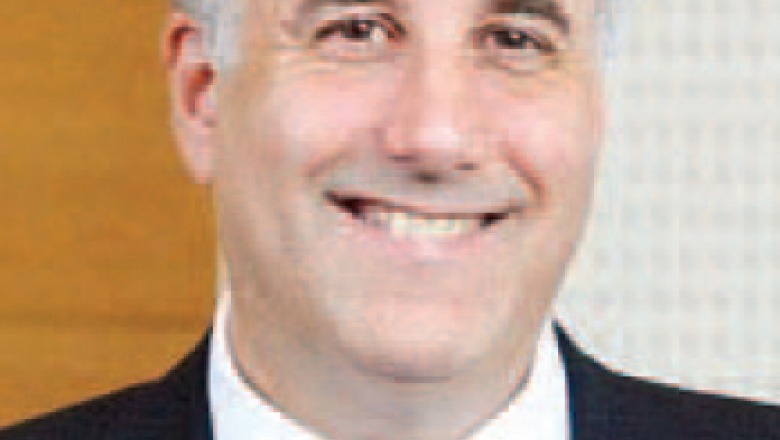 Dr. Richard S. Lapidus assumed his duties as the 11th president of Fitchburg State University on Wednesday, July 1.
Lapidus was selected for the post after a national search to name the successor to Robert V. Antonucci, who served as Fitchburg State's president since 2003. Antonucci and Lapidus were in frequent contact during the months leading to the transition.
Formerly the dean of the College of Business Administration at California Polytechnic University, Lapidus was appointed in December after a national search to name a successor to Robert V. Antonucci, whose tenure ended June 30.
"This is an exciting time to join Fitchburg State," Lapidus said. "Thanks to the extraordinary accomplishments of President Antonucci, the University enjoys a formidable reputation in the region and the state. I would like to extend my sincere gratitude to the search committee and the Board of Trustees for the confidence they have placed in me. I am honored to have been chosen to lead this group of dedicated faculty, staff and students."
"We welcome the arrival of President Lapidus to campus," said Trustees Chairman Martin F. Connors Jr. "From the first round of interviews last winter to his on-campus meetings with students, faculty, staff and community members that followed, Dr. Lapidus stood out from an impressive field of candidates. His demonstrated experience and vision will help Fitchburg State continue its progress.
"President Lapidus spent considerable time consulting with Dr. Antonucci over the past several months, including personal meetings with several government and community leaders," Connors continued. "The transition has been smooth, and President Lapidus has a strong foundation to build upon in the months and years to come. The University is in excellent shape, with a talented team already in place. A new chapter in Fitchburg State's illustrious history begins today."
The new president brings a wealth of experience to the University as an administrator, researcher and a faculty member. He has published numerous articles and is a frequent presenter at conferences and symposiums.
Lapidus earned a bachelor's degree from Indiana University, a master's degree in marketing from CSU Long Beach, a doctoral degree in marketing from the University of Nebraska and a certificate in management and leadership in education from Harvard Graduate School of Education. Before joining academia, Lapidus worked as an account manager for NCR Corporation in New York and as a sales representative for Moore Corporation in New York.
Lapidus began his deanship in California in 2009. He was previously associate dean of administration and associate professor in the College of Business at the University of Nevada, Las Vegas. He also served as chair of the marketing department.