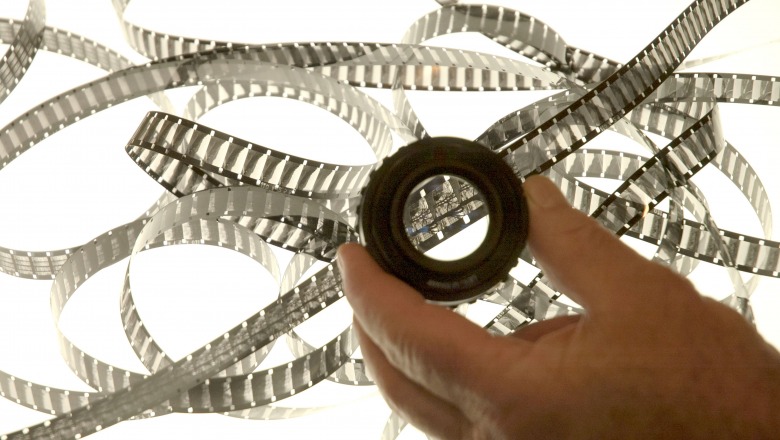 Berry is a filmmaker and printmaker who teaches at the Montserrat College of Art and a founding member of the AgX film collective in Boston. A filmmaker since 1969, he is committed to employing analog filmmaking into his practice in addition to other image forms such as printmaking, drawing and animation.
Berry's works have shown at Boston University, Northeastern University and The DeCordova Museum. He has served as a panelist and presenter at the Institute for Contemporary Art in Boston, the Association for Popular Culture Conference in San Francisco, Colorado College in Colorado Springs and the International Film Labs meeting in Nantes, France. He is a professor at Montserrat College of Art where he teaches experimental film and coordinates the BFA thesis seminar in fine arts.
AgX joins a growing movement of artist-run film collectives and laboratories around the world who are uniting to share resources, equipment, camaraderie and knowledge in order to build a vibrant space that focuses on the creation and appreciation of photochemical filmmaking.
The talk on April 4 is the 2018 David Kendricken Lecture sponsored by the university's Communications Media Department. The Kendricken Lecture Series, made possible by generous support from the Kendricken family, is named for the 2013 alumnus who died in 2014. Kendricken is recalled as an extraordinary individual, whose prodigious energy fueled a boundless curiosity. Foremost among his many passions were film, music, and literature. Kendricken had a distinct and singular fascination with wave forms: analog, digital, processed, modulated, distorted, transduced … he dove in and swam in them all. The David Kendricken Memorial Lecture Series will bring artists whose work and spirit resonate with Kendricken's legacy to the Fitchburg State University community.
The legacy and future of photochemical film in the digital era will be discussed when filmmaker Ethan Berry presents "Re-Engineering the Moving Image" at Fitchburg State University at 3:30 p.m. Wednesday, April 4 at Ellis White Lecture Hall in Hammond Hall, 160 Pearl St. Admission is free and open to the public.