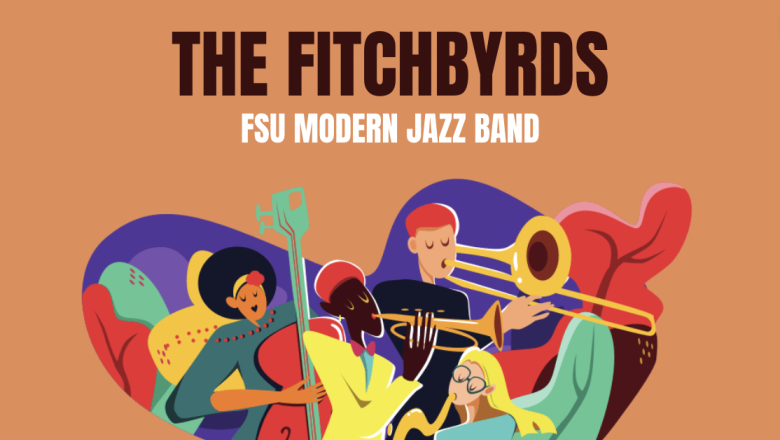 The Fitchburg State University jazz and modern band the Fitchbyrds will present its winter concert at 7 p.m. Monday, Dec. 5 in Kent Recital Hall in the Conlon Fine Arts Building, 367 North St. Admission is free and open to the public.
The concert will also include a performance by the university's guitar class.
Assistant Professor Amy McGlothlin leads the Fitchbyrds, which also includes Joe Wachtel, Owen Thayer, Joey Ditavi, Emjay Hanson, Desmond Hart, Rala Diakite and Luke Speers. Wachtel and Diakite are also members of the university faculty.
The Fitchbyrds is open to all students and faculty of Fitchburg State who play any instrument, with a focus on providing a space where students can play together without restricting instrumentation. Working collaboratively, the ensemble chooses the music it wants to play, then creates its own arrangements which accommodate the instrumentation and abilities of the students.
"Our end of semester concert features songs chosen and arranged by the ensemble," McGlothlin said. "We have a collection of pop, jazz, rock and also some Christmas songs for seasonal enjoyment. We are also excited to be joined by the students of the Fitchburg State guitar class, who will be featured at the beginning of the concert."
Learn more about Fitchburg State's choral and instrumental programs at fitchburgstate.edu/music.