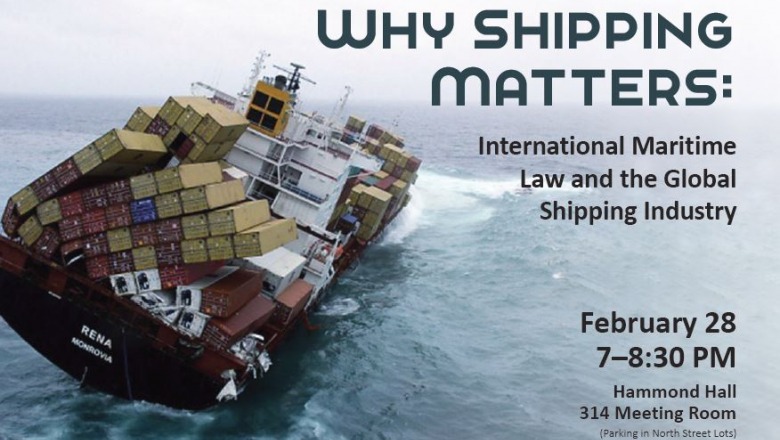 Andrew Pottel, a 2009 Fitchburg State alumnus, will deliver the address. Pottel is dean of students at Northeast Maritime Institute and director of policy and legal affairs for the Dominica Maritime Administration. After completing his studies in political science, government and criminal justice at Fitchburg State, Pottel graduated from the University of Massachusetts School of Law and worked in the Office of the Prosecutor at the International Criminal Tribunal for the former Yugoslavia in the Hague. He joined the Dominica Maritime Registry in 2013 and also served on Dominica's delegation to the United Nations' International Maritime Organization. That same year, he begin working at Northeast Maritime Institute as corporate counsel and was appointed its dean of students in 2014.
"We're very excited to welcome Mr. Pottel back to campus to offer his insights and experiences on international law and maritime shipping, both from perspectives gained in travel professionally around the world and from keen academic insights in his capacity at the Northeast Maritime Institute," said Professor Joshua B. Spero.
Pottel's talk will be delivered in room 314 at Hammond Hall. The presentation is supported by the University's Office of Academic Affairs and sponsored and hosted by its International Studies Minor. The talk is co-sponsored by the Department of Economics, History and Political Science and the Center for Conflict Studies.
Fitchburg State University's International and Conflict Studies Keynote Speaker Series will feature a look at international maritime law and the global shipping industry on Wednesday, Feb. 28 at 7 p.m. in Hammond Hall, 160 Pearl St. Admission is free and open to the public.