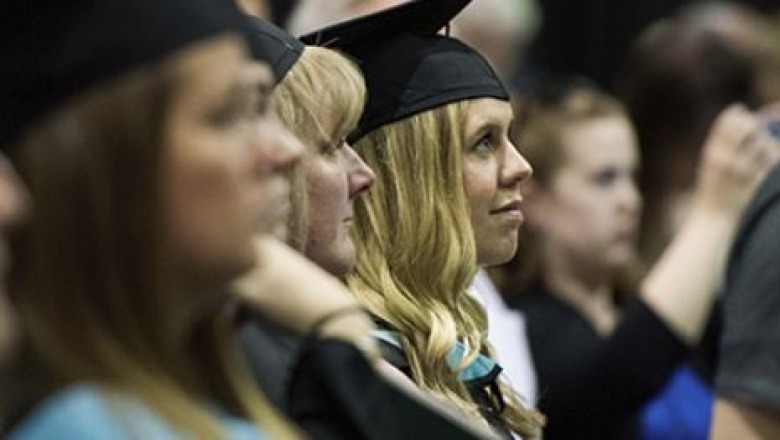 Due to limited seating, graduates are being required to reserve tickets for their guests with a maximum of two tickets per graduate. Details on how to reserve tickets have been shared with graduates who had previously confirmed their attendance at the ceremony.
In an effort to accommodate other guests, several alternative viewing areas will be set up on campus where viewers may watch the proceedings as televised via Fitchburg Access Television and enjoy refreshments. Alternative viewing will be located in the following areas:
Falcon Hub, Hammond Hall, 160 Pearl St.
Ellis White Lecture Hall, Hammond Hall, 160 Pearl St.
Main Lounge, Hammond Hall, 160 Pearl St.
Randall Lecture Hall, Antonucci Science Complex, 333 North St.
Weston Auditorium, 353 North St.
Kent Recital Hall, Conlon Fine Arts Building, 367 North St.
The commencement address will be given by Brig. Gen. Frederick A. Henry, U.S. Army, retired, a 1984 graduate of Fitchburg State. Gen. Henry will receive an honorary degree during the ceremony, while President Richard S. Lapidus will award the President's Medal to Our Father's House, an agency that serves homeless individuals and families in North Central Massachusetts. Valedictorian Kristen Ann Windoloski will also deliver remarks at the event.
Approximately 600 students will graduate Saturday.
Information for Graduates
Important – For graduates who have not already reserved their guest tickets, please follow the instructions below:
Navigate to the Fitchburg State University Undergraduate Commencement guest ticketing website.
On the web page, click on "Enter Access Code" link under "Ticket Information."
Your access code is the last seven digits of your Student ID. For example, if your student ID is @00123456 enter 0123456 and click the "Apply Code" button.
Select the "Quantity" of tickets you would like to reserve then click "Checkout."
Enter "Your Information" and the first and last name of each of your guests.  If you choose to add their email they will be emailed the e-ticket automatically. Then click "Complete Registration."
Have your guest(s) bring their e-ticket or paper ticket to commencement.
Failure to follow these steps may result in being denied admission to the Athletics and Recreation Center and your guest(s) will be instructed to view the ceremony at one of our many remote-viewing locations on campus. 

Any questions regarding this process, please email or call 978.665.4100.
Due to the strong chance of rain and unseasonably cold temperatures predicted for Saturday, Fitchburg State will hold its undergraduate commencement ceremony indoors at the Athletics and Recreation Center, 130 North St. The ceremony, which will be streamed live on Fitchburg Access Television, will begin at 10 a.m.