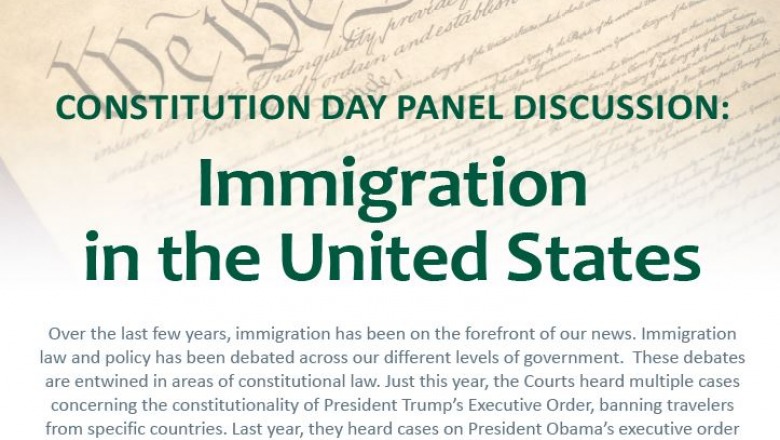 The discussion will mark the University's annual observance of Constitution Day, celebrating the ratification of the nation's founding document in 1787.
Immigration has been at the forefront of the national discussion for years, with law and policy debated across all levels of government, from executive orders to court rulings.
Professor Will Cortezia will moderate a discussion the topic with a panel including Carlos Nicholas Formaggia, an attorney specializing in immigration; Eladia Romero, aide to U.S. Rep. James McGovern; and Eric Budd, professor and chair of the University's Economics, History and Political Science Department.
Questions on the role states should play in enforcement of immigration law and the power of the federal government to deport undocumented immigrants will be explored in a Fitchburg State University panel discussion at 3:30 p.m. Tuesday, Sept. 19 at Ellis White Lecture Hall in Hammond Hall, 160 Pearl St. Admission is free and open to the public.