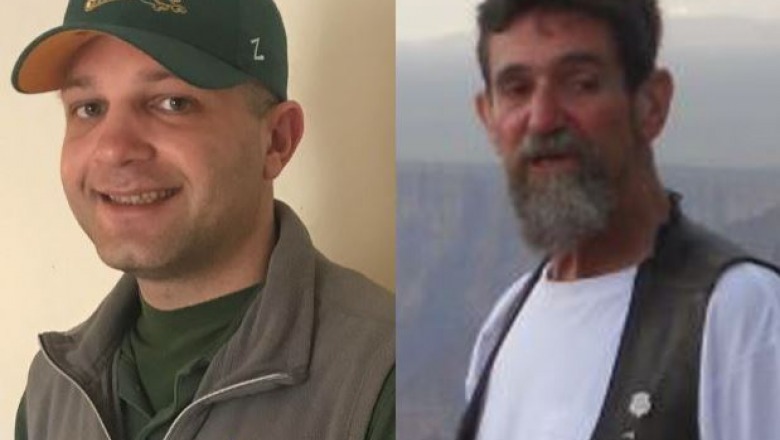 Fitchburg State University has postponed its in-person commencement ceremonies but is proud to celebrate the accomplishments of the Class of 2020 whose members are completing their degrees this month.
The valedictorian of the Class of 2020 is Stanley Louis Choruzek of Lancaster, who is completing a Bachelor of Science in computer information systems. The Graduate Student Leadership Award will be presented to Paul A. Thibodeau of Royalston, who is completing a Master of Science in counseling.
Valedictorian Stanley L. Choruzek
A U.S. Marine Corps veteran who enlisted as soon as he was old enough in order to join the War on Terror, Choruzek was unable to be deployed because of an injury suffered during training.
Instead, he turned his attention to being a full-time father while earning a college degree. He began studying liberal arts and appreciated the foundation of critical thinking it fostered. "That was learning what makes people, people," he said. "Everybody needs that."
Choruzek, a native of Worcester, graduated from Mount Wachusett Community College in 2017 and then attended Fitchburg State. In addition to his studies, he worked on campus for Information Technology. He sees parallels in the computer networks he helped support and the human networks that sustain all of us. "I need a professor to be there if I can't understand something, just like I need my fiancée to confide in about things," he said. "I've been searching for knowledge. I've just been loving learning, with every class, every professor."
Choruzek hopes to transfer his new degree into a career in cybersecurity. "That drive to be on the front line has never left me," he said. "I wanted to protect our citizens and now I want to be on those virtual front lines and be part of that team that is protecting us. It gives me fuel to move forward with my career when I see hackers interfere with our social networks or elections."
Choruzek will address his fellow graduates when Fitchburg State holds its in-person ceremony.
Graduate Student Leadership Award Winner Paul A. Thibodeau
Thibodeau has faced many challenges in his life but still considers his a blessed existence. After years of drug and alcohol addiction, Thibodeau got sober 25 years ago and is now committed to helping others overcome their own challenges.
After completing his undergraduate degree in human services from Fitchburg State in 2015, Thibodeau continued his studies at the graduate level in the hopes of building a career in counseling. Those plans were interrupted after a horrific car crash in 2017.
"It was a gorgeous fall night," he recalled. "I was on my way to class when the accident happened. On a night like that I would have normally taken my motorcycle, but my car was looking so slick, I took that."
The collision shattered his femur and left him with a traumatic brain injury. "Had I been on my motorcycle I'd have been crippled or left for dead," he said. "I've had a blessed life. I've made a few wrong turns, but I've come out well. The Fates in their infinite wisdom haven't saved me so I can suck up air and use up limited resources. I'm supposed to help people overcome their adversities. That's a good purpose. My life has meaning. All those adversities I've had to overcome have had a purpose."
In nominating Thibodeau for the graduate award, faculty members saluted his resilience and his commitment to continuing his studies, despite the challenges created by the accident – including delaying his graduation by a full year.
Thibodeau now works as a counselor for the Montachusett Opportunity Council and looks forward to getting his own license to practice on his own. "I have a certain level of empathy and experience that help me to be a better observer and a better counselor," he said. "My job as a counselor is not to fix people. I like to say I'm doing God's work, not God's job. It's exactly what I hoped for."
Thibodeau will address his fellow graduates when the university's in-person ceremony is scheduled.