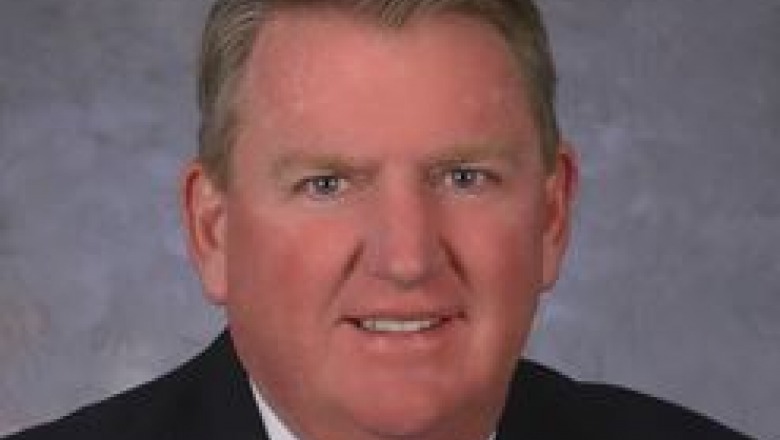 Martin F. Connors Jr., the president and chief executive officer of Rollstone Bank & Trust, will be presented an honorary doctorate in commerce at the undergraduate commencement ceremony on Saturday, May 20 on the main quadrangle. He recently completed 10 years on the University's board of trustees, including several years as its chairman.
The University will also present an honorary doctorate in science to commencement speaker Mary Pat Couig '79, who serves as program manager in the Office of Nursing Services at the U.S. Department of Veterans Affairs, with responsibilities for Emergency Management and the Registered Nurse Transition-to-Practice Program.
Connors joined RBT in 2004 as president, and was previously a partner in the CPA firm Reagan & Co. and the CFO of Safety Fund National Bank. Connors is a very active community leader, serving on numerous boards in the region.
In addition, he has served as chairman of the board at the North Central Massachusetts Chamber of Commerce, director and audit committee member at SBLI of Massachusetts, past campaign chairman of the United Way of North Central Massachusetts and trustee and audit chair of HealthAlliance Hospital.
"Marty is a loyal friend to me and this institution, and his leadership and strong belief in community engagement has enriched Fitchburg State," said Fitchburg State University President Richard S. Lapidus, who will present the honorary degree on May 20. "The programmatic and capital improvements that were undertaken under Marty's tenure will endure."
Connors earned a bachelor's degree in accountancy and a master's degree in taxation from Bentley University, and graduated with honors from the University of Wisconsin's graduate school of banking.
Connors and his wife Kathleen are the parents of two children. He also holds dual citizenship—the United States and Ireland.