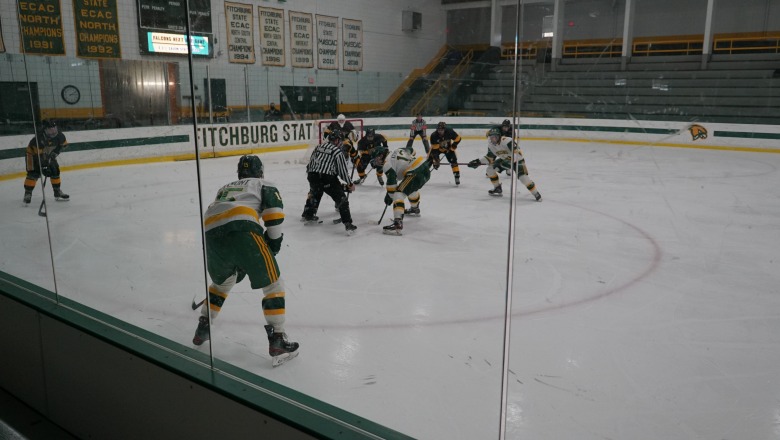 The three-game "Hockey Day in the Burg" to benefit local hockey player Jake Thibeault netted more than $29,000, Fitchburg State University Falcons Head Coach Dean Fuller said.
The triple-header on Saturday, Jan. 22 - which featured Fitchburg State against Westfield State, Fitchburg High against Lunenburg High, and Thibeault's teammates from Milton Academy taking on the Pomfret School - netted $29,500 for the Thibeault Family Rehabilitation Trust, as well as additional donations to the player's GoFundMe page.
Thibeault, a Fitchburg native, suffered severe spinal cord injuries while playing in a summer tournament last September preparing for his season with Milton Academy. Along with family, friends and hundreds of community members, Thibeault was at the Wallace Civic Center for "Hockey Day in the Burg" and dropped the puck at center ice to start the day.
"Jake is a very special kid and we were honored we could help him and his family as they face the costs of his rehabilitation," Coach Fuller said. "Jake continues to inspire all of us with his determination."