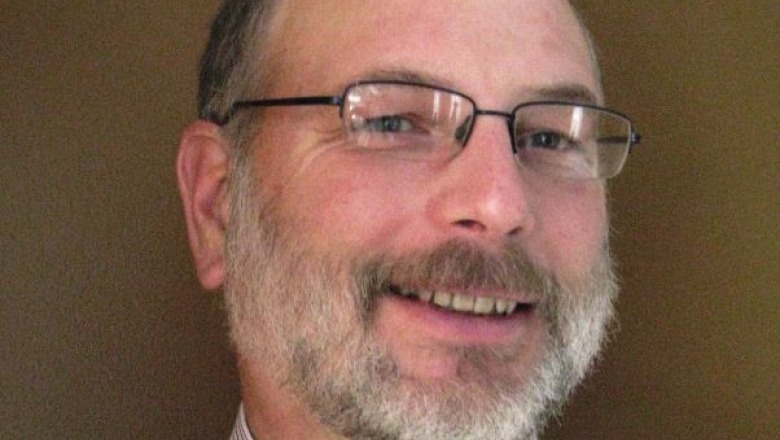 The appointment comes after a national search for the post, which had most recently been held by Annette Sullivan, who will return to the faculty this fall.
"Fitchburg State was founded to train the next generation of educators, and the program is still a cornerstone of the University," President Lapidus said. "I am pleased to welcome Dr. Hicks to our team to move this vital program to the next level."
"I am pleased to serve a campus with such a long distinguished reputation in teacher education as Fitchburg State University," Hicks said. "As a recipient of a Massachusetts public education, having grown up in Colrain and graduating from Mohawk Trail Regional High School in 1976, I am excited about working with Fitchburg State faculty to prepare future teachers for Massachusetts and to provide quality valued-added education to teachers who are working to improve their classrooms through graduate studies."
Hicks spent 14 years as division chair of the Education Division at the University of Maine at Fort Kent , reporting directly to the vice president of academic affairs. He chaired its faculty assembly from 2010 to 2012 and has served as a member of the president's cabinet since 2007. He also led the task force that developed a first-year experience at the University that included creation of program outcomes and incorporating service learning opportunities.
Hicks has also served as a faculty member at the undergraduate and graduate level at University of Maine campuses in Fort Kent and Orono, as well as the University of Southern Maine.
Hicks completed his doctor of education in science education at the University of Maine at Orono in 1995. He completed a Master of Science degree in environmental education from Lesley College Graduate School in 1983, and received two Bachelor of Science degrees – in biology and environmental studies – at the University of Maine at Fort Kent.
At Fitchburg State, Hicks will serve as the chief academic and administrative officer of the division of education. The dean also oversees secondary education programs and the McKay Arts Academy, working collaboratively with the University's division of Graduate and Continuing Education to oversee extended campus programs and the Center for Professional Studies. The dean serves as a primary liaison on behalf of the institution with the Massachusetts Department of Elementary and Secondary Education (DESE), Standing Committee of Preparing Educators (SCOPE), Commonwealth Deans of Education Council (CDEC), MAA Advisory Board and the Fitchburg Public Schools.
Hicks will report to incoming Provost and Vice President for Academic Affairs Alberto F. Cardelle, who joins the Fitchburg State administrative team in July. Cardelle is currently dean of the College of Health Sciences at East Stroudsburg University in Pennsylvania.
Fitchburg State University President Richard S. Lapidus has announced the appointment of Dr. Bruno G. Hicks, currently chair of teacher education and professor of education and environmental studies at the University of Maine at Fort Kent, as the new dean of education. Hicks, who has more than 30 years' experience as a faculty member and administrator, will join the Fitchburg State community this summer.