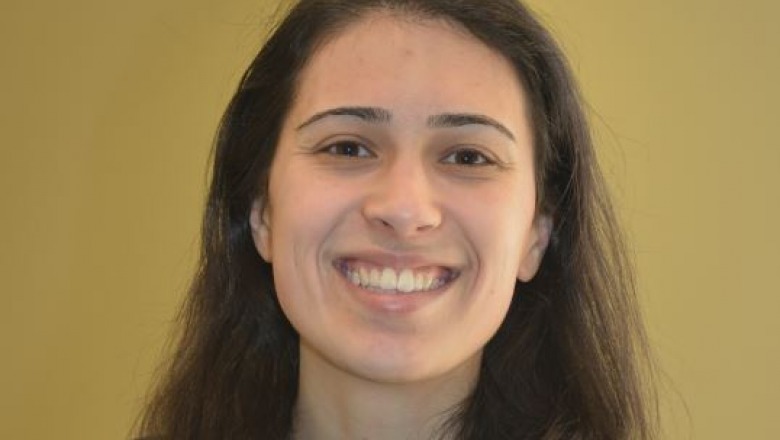 Hadley has embraced opportunities at Fitchburg State and used her talents to enrich the quality of life on the campus. As a member and previous membership recruitment director of the Sigma Sigma Sigma sorority, she has embodied the best tenets of Greek life and community service. Her leadership of the sorority translated into the presidency of the University's Greek Council. She has impacted new students as an orientation leader and stood out among her peers as a member of the University's Leadership Council. Hadley was recognized with leadership awards in her sophomore and junior years, and was asked to serve as student representative to the University's search committee for a vice president for student affairs.
She is studying criminal justice and plans to contribute to the public good by furthering her education and starting a career in law enforcement. Hadley has excelled in the classroom, earning recognition on the dean's list all four years at Fitchburg State and being inducted in the Alpha Phi Sigma Criminal Justice Honor Society as well as performing with distinction in the University's Honors Program since her arrival in 2013.
Beyond campus, she has been active with the Alternative Spring Break program, raising funds and donating her time building and rehabilitating homes for those in need.
"The 29 Who Shine honorees are exceptional student leaders who saw a way to improve something and acted on it, and for that we are grateful. They are a credit to the colleges and universities they attend. We are proud of their contributions to their communities and the Commonwealth," Education Secretary James Peyser said
"Breanna Hadley has made good on Massachusetts taxpayers' investment in her education," said Carlos E. Santiago, Commissioner of Higher Education. "Every year the 29 Who Shine remind us that our public college and university graduates represent the future of the Commonwealth. They are here to learn, here to stay, and it is incredibly inspiring to see how each honoree is contributing to our common good."
The ceremony Friday will also include recognition of faculty and staff mentors for the 29 honorees. Hadley selected Kelli Lundgren, staff assistant in Human Resources, for recognition.

"I had the privilege of working with Kelli for two years on the Alternative Spring Break trip," Hadley said. "She has been nothing but supportive, inspiring and caring. She has pushed me to new heights that I could only have dreamed of. Kelli has been a huge influence on me becoming who I am today."