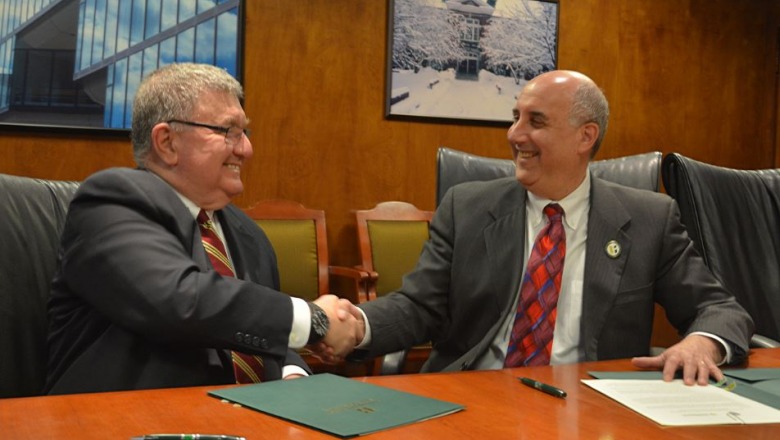 Officials from the university and MPTC signed the renewed pact on Wednesday, Feb. 12.
The five-year program, believed to be the first of its kind in the nation, graduated its first cohort from the academy in 2018. Approximately 30 students will be completing their baccalaureate degrees in criminal justice this May and will begin their academy curriculum this summer, including firearms, defensive tactics and emergency vehicle operations. This fall they will start their master's degrees.
Graduates from the first two cohorts are already employed by police departments in Massachusetts and New Hampshire.
"The police program is founded on the principle that better education and training creates better police officers," Fitchburg State President Richard S. Lapidus said. "This program creates a clear path for dedicated students to pursue their ambitions to serve their communities in this vital, continually evolving profession."
"The graduates this program is producing are incredible," said interim MPTC Executive Director Robert J. Ferullo. "Leaders in this profession are buying into this program that is turning out well-educated, fully trained police officers."
To learn more about the program, visit the Criminal Justice page.
Fitchburg State University and the Massachusetts Municipal Police Training Committee (MPTC) have renewed the agreement governing the university's groundbreaking criminal justice program, whose graduates complete, in five years, bachelor's and master's degrees plus certification to work as police officers in municipal departments across the state.