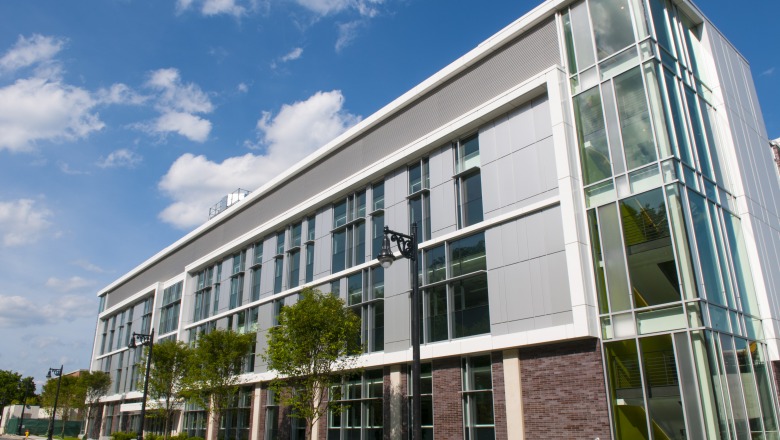 As part of its longstanding collaboration with the Hochschule Rhein-Waal University in Kleve, Germany, Fitchburg State will welcome German faculty for a series of tours, seminars and guest lectures this week.

The visit comes several months after President Lapidus and Provost Cardelle visited the German campus to discuss continued collaborative projects. The visiting German faculty include:
Dr. Frank Platte - Chemical Engineering and Biological Resources
Dr. Matthias Kleinke - Environmental Engineering, Water Protection, Waste Management, Closing Cycles
Dr. Joachim Fensterle – Biotechnology, Bioengineering and Microbiology
Dr. Rudolf Schumachers - Integrated Management Systems, Quality, Environment, Occupational Safety, and Hygiene.
During their days on the Fitchburg State campus, the visiting professors will conduct seminars for students on topics like improving quality in technology projects, alternative fuels, German perspective of climate change and its impact on transportation and energy generation, and combining chemistry and biology in pursuit of negative net carbon emissions. They will also join students and faculty for an informal German-speaking lunch.

The professors will hold an informal roundtable discussion with Fitchburg State faculty members in the Center for Teaching and Learning the Amelia V. Gallucci-Cirio Library from 3:30 to 4:30 p.m. Wednesday, Oct. 24. They will discuss general aspects of the curriculum at Rhein-Waal University, what subjects are available in English for students interested in the exchange program, opportunities for non-classroom activities, life as a student in Germany, what professors at Fitchburg State can do to encourage students to undertake study abroad, and other topics of interest. They will also hold an informal panel discussion for students about the German education system and student exchange opportunities from 3:30 to 4:45 p.m. Thursday, Oct. 25 in room 211 of the Antonucci Science Complex.

The visitors will also meet with Fitchburg city officials during the visit.

For more information, contact Mel Govindan.