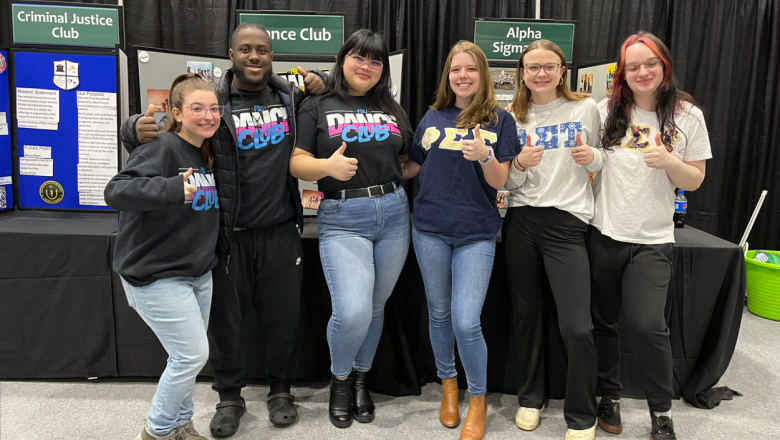 Fitchburg State University welcomed hundreds of prospective students and guests for the first of this season's Future Falcon Day events on Saturday, March 18.
The day's program included campus tours, program-specific information sessions and a reception in the Athletics and Recreation Center where admitted students and guests visited with university students, faculty, staff and administrators to learn more about life at Fitchburg State.
Fitchburg State's Office of Admissions will host another Future Falcon Day on Saturday, April 1. Those interested in attending may find out more on the university website at fitchburgstate.edu/visit. The university offers a number of additional visit opportunities, from general tours to specific information sessions geared toward accepted students who are still making their academic decisions.
Fitchburg State, founded in 1894, has more than 30 undergraduate programs and 22 master's degree programs. Learn more at fitchburgstate.edu.