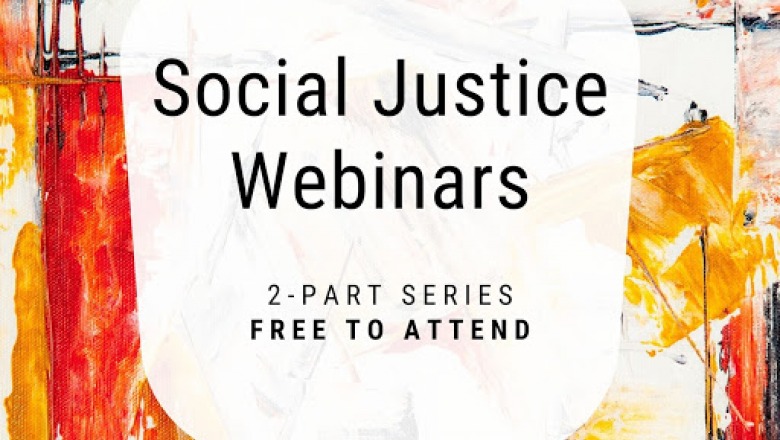 The Center for Professional Studies at Fitchburg State University is offering two free webinars that will explore issues related to social justice, implicit bias, and microaggressions.
The online sessions, being held from 3 to 4:30 p.m. Tuesday, Aug. 25 and Tuesday, Sept. 1, will be led by Faustina J. Cuevas, M.Ed., an independent diversity, equity and inclusion consultant.
"Social justice is everyone's responsibility," Cuevas said. "We can no longer be silent in the face of blatant racism, and unjust treatment of those most marginalized in our society. In the spirit of Mahatma Gandhi, if we want to see change, we need to be the change." 
"The Center for Professional Studies has been offering social justice courses for two-years," said Fitchburg State Associate Dean of Graduate and Continuing Education Lisa Moison. "We started by offering intercultural competency courses for K-12 educators, as well as a course in supporting LGBTQIA+ students, which makes good sense. But, we felt that we needed to go beyond doing this work only in schools. We knew that it was equally important to offer this training to the business and non-profit sectors.
"The Center worked with a team of diversity, equity and inclusion professionals to reimagine the training," Moison continued. "We offered our first cultural competency training to the North Central Massachusetts Realtors Association this spring. It was a success and it made us want to reach even more professionals. By offering this free social justice webinar series, we hope to engage more with the Central Massachusetts business, non-profit, and municipal agencies around the very important topic of racism, social justice, cultural competency, implicit bias and recognizing/understanding the damage of microaggressions. The university should lead our region in this vital work that can't wait."
The first session, entitled "The Urgency of Social Justice," will address the importance of social justice and why we can no longer be bystanders in the face of injustice. Participants will gain new understanding of social justice terminology and how those terms play a role in their lives, as well as intercultural competence and its importance in understanding ourselves and others. The difference between equality vs. equity and inclusion vs. belonging as a method to being a better ally will also be discussed.
The second session, entitled "Addressing Implicit Bias and Microaggressions," will use engaging videos, scenarios and other methods of learning to help deepen the understanding of these terms. Participants will learn how to identify their own implicit biases and define microaggressions, while discussing where they experienced or caused a microaggression and how to prevent it in the future. Participants will also gain tools to address and intervene when they witness, cause or experience a microaggression.
To learn more and to register, please visit https://www.fitchburgstate.edu/academics/continuing-education/center-for-professional-studies/social-justice-webinar-series/, or contact the Center for Professional Studies at cps@fitchburgstate.edu, or by phone at 978.665.3636.
About Faustina Cuevas
Faustina Cuevas was born and raised in the North Shore of Boston. She did her undergraduate and graduate degrees at the University of Massachusetts Amherst. At UMass, she studied Psychology, Spanish, and Higher Education. Being a first generation college student and woman of color, opened her eyes to the inequalities that exist in the educational system for people with marginalized identities. It was in college where she became very passionate about social justice, and an active change agent in the fight for equity. She's worked in the field for over 10 years in a few different places and states; where she engaged with people from all backgrounds and experiences. Faustina is constantly seeking to grow and learn, and places herself in spaces and around people who challenge her to be better. She brings this energy and experience to her clients through her independent consulting work.