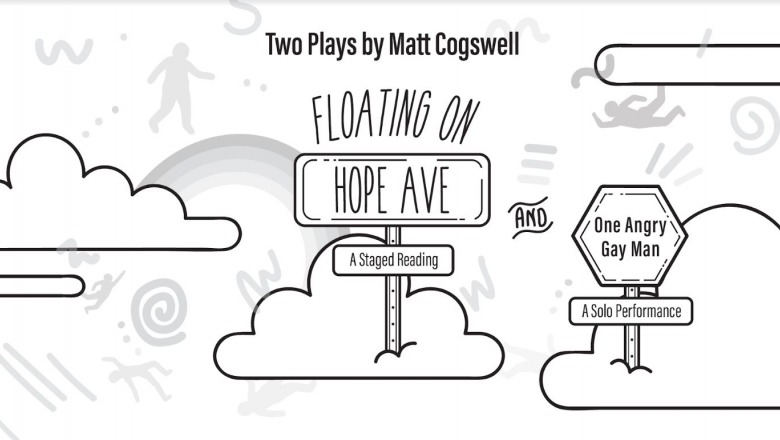 Forge Theater Lab
.
The works will be presented at 7 p.m. Friday, Feb. 14 and 7 p.m. Saturday, Feb. 15 at Kent Recital Hall in the Conlon Fine Arts Building, 367 North St. Admission is free with suggested donations of $10.
In Floating on Hope Ave, which will be performed as a staged reading, gay men of all ages and walks of life weave in and out of each other's lives as they search for pleasure, love, and hope. In One Angry Gay Man, one actor portrays a parade of men who fight against their inner demons in order to find a sense of purpose. Floating on Hope Ave is directed by Kathleen O'Connor.
The cast of Floating on Hope Ave includes local actors Simon Jensen-Fellow, Chris Merritt, Michael Walker, along with Fitchburg state alumni and students Kevin Boudreau '13, Matt Cogswell '07, Daniel Hankins '20, and Brett Rochford '20.
This performance is not recommended for children under 14 because of adult language and content.
The works are presented as part of The Forge's Draft House 2020 series, which is sponsored by a generous donation from Andy Bayiates.
​The Forge Theater Lab, in residence at Fitchburg State University, develops new plays that ignite passionate conversations. Our first season began in December 2018 with Generations, a night of short plays by ten writers, and continued in 2019 with Draft House, four staged readings of plays in progress. The journey continues with season two, two full productions plus two staged readings.
Two new works by Fitchburg State University alumnus Matt Cogswell '07 will be performed in February by The