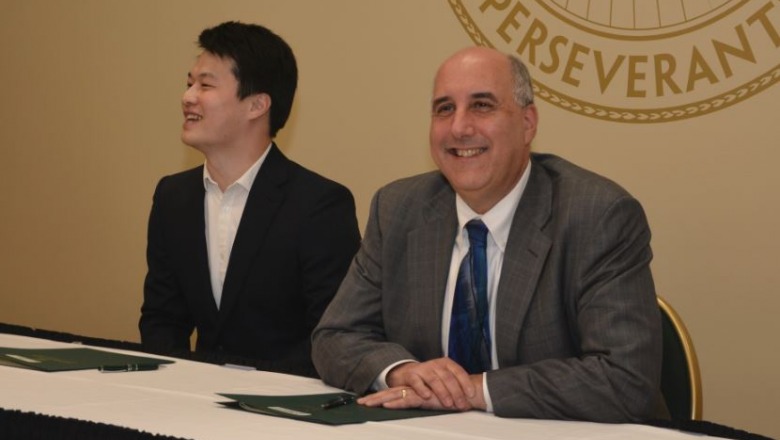 AUIA collaborates with American universities to provide credit-bearing summer courses, taught in English, to Chinese students during the summer months. The students are typically enrolled at other U.S. universities during the academic year but use the summer sessions to keep their English language skills sharp and to catch up on credits while still visiting family in China.
Under the new agreement, Fitchburg State faculty will teach students at the Shanghai University of Finance and Economics in China during the summer sessions.
"This agreement will create amazing opportunities for our faculty to broaden their own horizons by teaching in another country, and those experiences will enhance their teaching of our own students when they return," President Lapidus said.
"We are honored to collaborate with Fitchburg State on this new partnership and look forward to their faculty members making an impact on our students' lives," said AUIA President Yefei Xu.
The first cohort of Fitchburg State faculty will be teaching classes in China next summer.
Fitchburg State University faculty members will take their talents to China as part of a new agreement with the AUIA International Summer School.