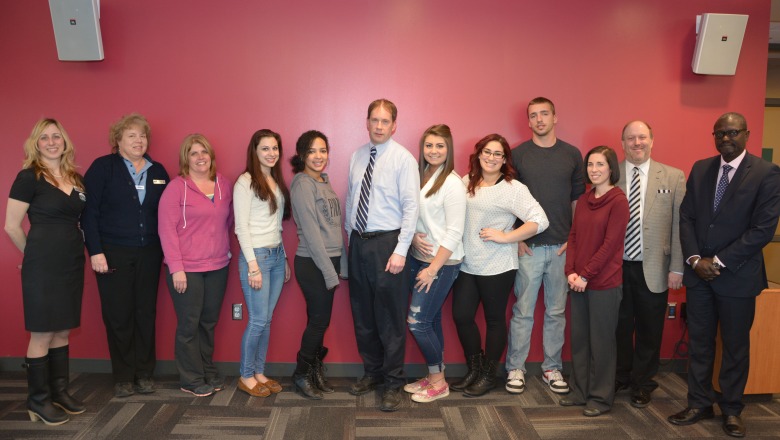 Fitchburg State University has joined institutions of higher education across the country with a goal of substantially increasing the number of U.S. college students studying abroad over the next five years.
Several Fitchburg State students got a recent head start on their travel plans when representatives from the U.S. Post Office in downtown Fitchburg came to campus to process passport applications, including taking photographs. The University provided 10 students with scholarships to cover the $135 application fee.
"The people of Fitchburg State were great to work with and welcomed us," said Fitchburg Postmaster James Mills. "It's not always easy for students to get down to the Post Office."
"It's great to collaborate with the Post Office and it makes it easier for both parties," said Fitchburg State University Director of International Education Papa Sarr.
The Fitchburg State students filling out passport applications were planning trips to Italy and Costa Rica, among other destinations. About 60 current students are attending classes abroad this year, a number Sarr and his staff in the Office of International Education want to see grow.
To that end, the University has joined more than 150 other campuses in supporting the national Institute of International Education's Generation Study Broad initiative, a five-year campaign bringing leaders in education, business and governments together to double the number of U.S. college students studying abroad. The institute has already identified more than 150 lead partners who have committed to specific, measureable actions that will help reach this ambitious goal; the result will be thousands more American students graduating with the international experience necessary for success in a globalized world. Organizations can learn more and sign on at the Generation Study Abroad website.