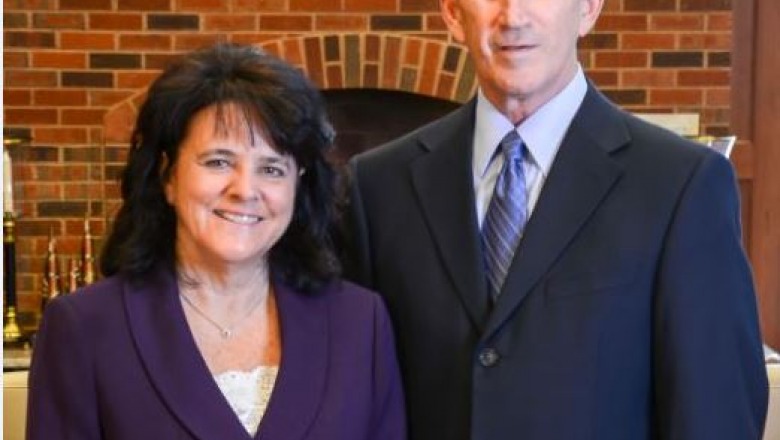 A ceremony marking the dedication will be held at 9:30 a.m. Tuesday, March 24 in the science building at 333 North St.
Dr. Fiorentino left Fitchburg State in 2011 to assume the presidency of Lock Haven University in Pennsylvania. The naming was made possible through a generous gift by the Fiorentinos to the Fitchburg State University Foundation.
The Fiorentino Foyer looks out on the campus quadrangle and bridges the University's science facilities and its administration building.
"Mike and Pam Fiorentino served the Fitchburg State community with distinction for many years," Fitchburg State President Robert V. Antonucci said. "Even though they are enjoying a fruitful tenure at Lock Haven University, we are honored to commemorate their ongoing relationship with Fitchburg State."
"Fitchburg State will always hold a special place in our hearts," said the Fiorentinos , who still maintain ties with North Central Massachusetts. "It was where we began our professional journeys, and the experiences and relationships forged there will last forever. We are honored to support Fitchburg State in its continuing march forward."
The lobby of the renovated Condike Wing of Fitchburg State University's science building will be dedicated to the former longtime faculty member and administrator Dr. Michael V. Fiorentino, Jr., and his wife Pamela.