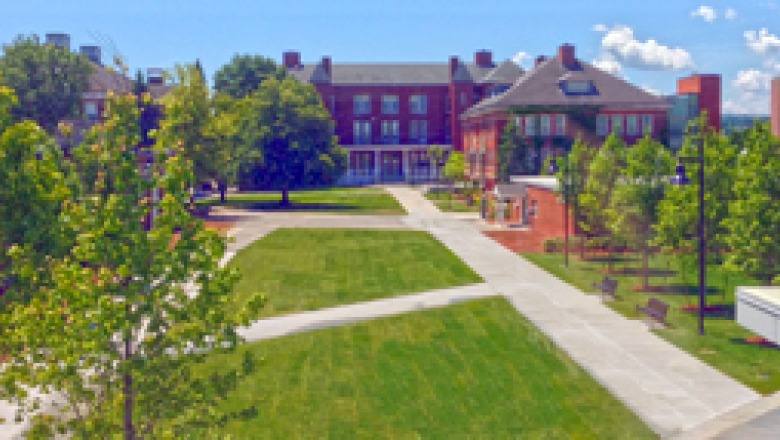 The Fitchburg State University Presidential Search Committee has presented the University's Board of Trustees a list of three finalists to become the institution's 11th president.
The next president will succeed Dr. Robert V. Antonucci, who is retiring in June after 12 years at Fitchburg State University. His tenure has been marked by extensive capital investment in the campus, the launching of new academic programs and strengthened ties between the University and community.
The finalists will be brought to Fitchburg State for a series of interviews and meetings with campus constituencies and the public, starting Tuesday, Dec. 2.
"Narrowing down such an outstanding group of candidates was extremely difficult," said Board of Trustees Chairman Carol Vittorioso. "But I know I speak for the entire committee when I say that we are thrilled to present to the campus these three extraordinary educators."
The finalists, selected from an initial pool of more than 85 candidates, are:
Dr. Carol M. Bresnahan, provost and vice president for academic affairs at Rollins College. Dr. Bresnahan completed her PhD in history from Brown University in 1986. Before starting work at Rollins College in 2011, where she is also a tenured professor of history, Dr. Bresnahan was provost and executive vice president at the College of New Jersey and also worked as vice provost for academic programs and policies at the University of Toledo.
Dr. Beverly A. Kopper, provost and vice chancellor for academic affairs at the University of Wisconsin-Whitewater. Dr. Kopper completed her PhD in psychology from Iowa State University in 1988 and holds bachelor's and master's degrees in psychology, along with a master's in social work. Also at the University of Wisconsin-Whitewater, where she has worked since 2010, she served as interim chancellor as well as provost and vice chancellor for academic affairs.
Dr. Richard S. Lapidus, dean of the College of Business Administration at California Polytechnic University. Dr. Lapidus completed his PhD in marketing from the University of Nebraska-Lincoln in 1991 and a certificate in management and leadership in education from Harvard Graduate School of Education in 2012. He has worked at California State Polytechnic University since 2009, and prior to that posting was associate dean of administration at the College of Business and Economics at the University of Nevada, Las Vegas.