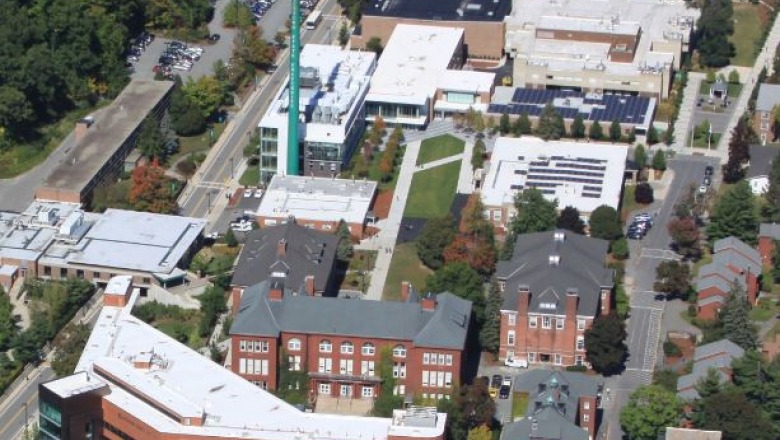 The fall semester is about to begin at Fitchburg State University, with a diverse group of students prepared to enjoy an ever-expanding array of academic offerings.
To accommodate the hundreds of new students headed to on-campus residence halls and apartments, several local streets will be temporarily closed on Monday, Sept. 4 (Labor Day). North Street will be closed between Ross and Pearl streets between 7 a.m. and 3 p.m. There will be temporary closures as needed along Cedar Street between Pearl and Holman Street.
The same streets will also be closed between 9 a.m. and 2 p.m. Wednesday, Sept. 6, to accommodate move-in of returning resident students. Public transportation providers have been made aware of the temporary closures and will reroute vehicles accordingly as students move in.
Classes for the fall semester classes begin Thursday, Sept. 7.
The incoming first-year students hail from 234 high schools in Massachusetts and 60 high schools from beyond Massachusetts, including students from Nevada and Texas. The university will welcome 60 international students from 26 countries this fall. In all, some 1,100 new students will be enrolled at Fitchburg State when classes begin next week, including 300 transfer students.
The new class is diverse, with 37 percent self-identifying as belonging to a traditionally underrepresented population.
Among the new programs starting this semester is a concentration in cybersecurity within the Computer and Information Science Department. Students in the program will develop knowledge and skills in analysis and design of business information systems, database development, software development and networking.
The university will also launch a new minor in American Sign Language as well as minors in film studies and Latin among other new programs.
This fall, 1,700 Fitchburg State students will live on campus, representing about 50 percent of the undergraduate day population. The university will start the year at full capacity for housing, including 145 students residing in apartment suites at Simonds Hall, which was purchased earlier this year by the Massachusetts State College Building Authority.